Like most people I recently purchased the £20 ASOS voucher from Groupon for £9. There was no clothes on there I wanted, I'm on a eyeshadow ban and I got impatient before they loaded the Illamasqua Toxic Nature Collection and ordered that direct from Illamasqua. So I spent days deciding what to spend my voucher on.
The new Texas Collection by OPI appeared so I decided to do some googling for swatches (Anyone find they can't purchase makeup without doing this now?) and popped I Vant To Be A Lone Star in my basket and this little lovely from the Katy Perry collection.
Sorry for all the photo's, this was so hard to photograph I just decided to show you the best ones I got (even those didn't capture the true colour of this polish.
Indoors...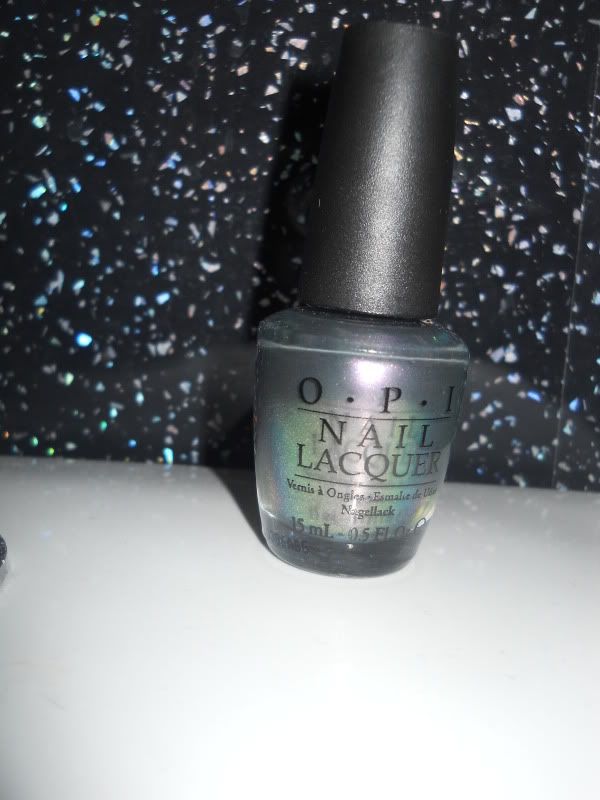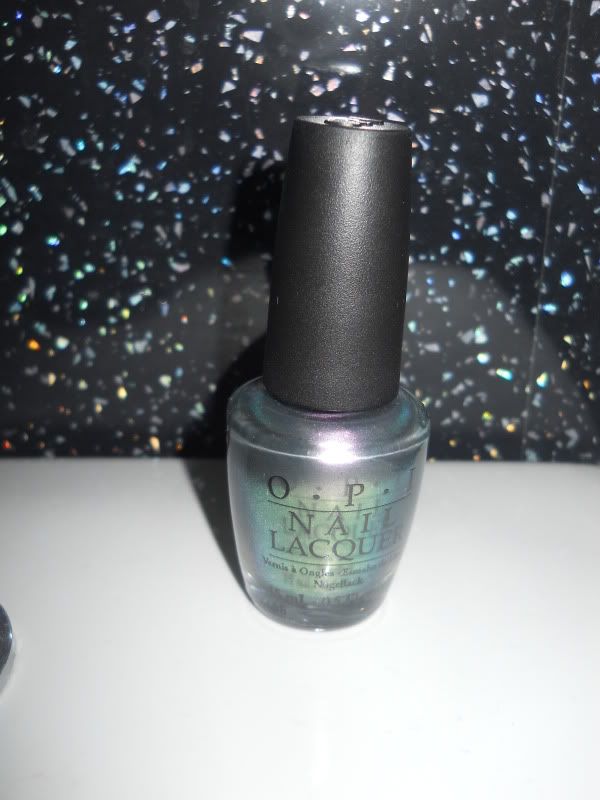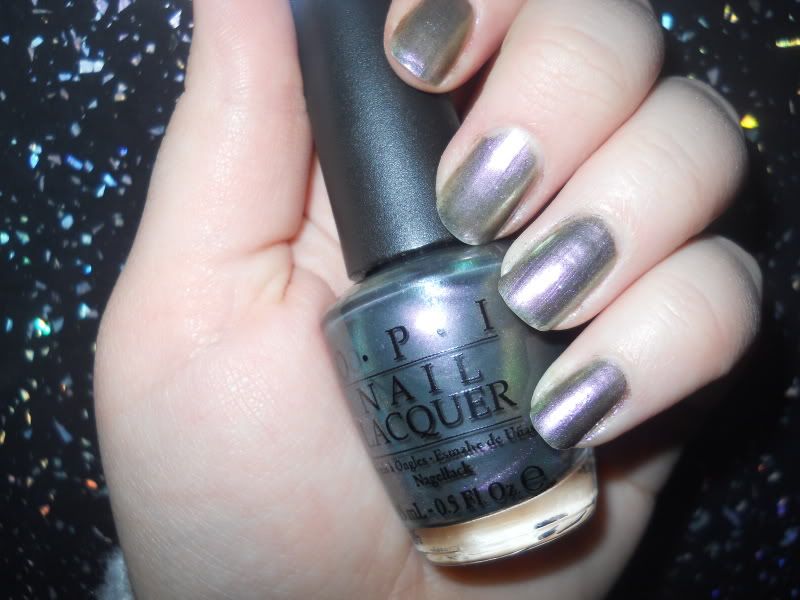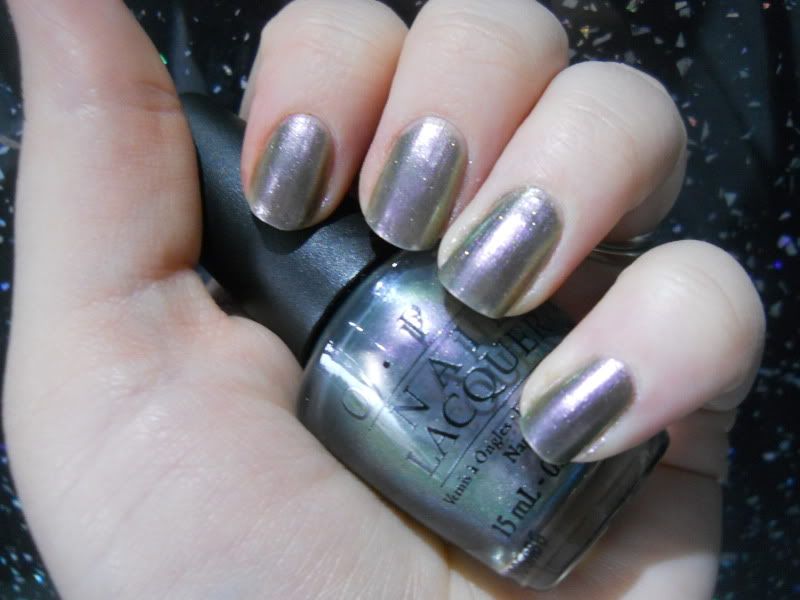 Outdoors...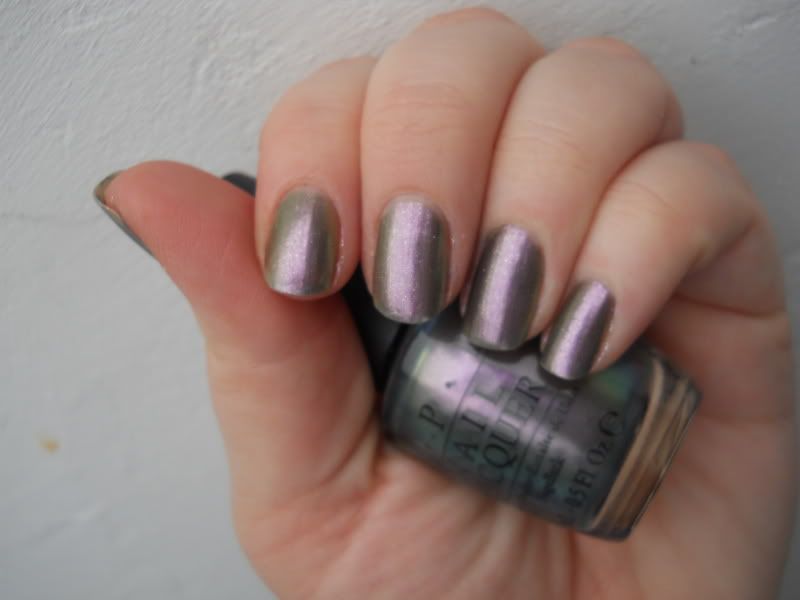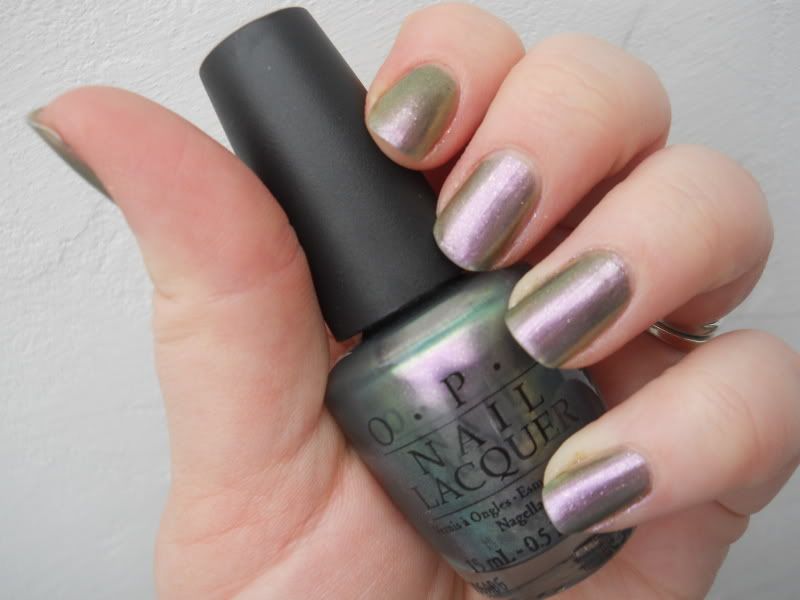 I think the outside ones show the colour to the most true shade. Outside it came across as mostly purple with flashes of green down the sides of my nails, inside it looked silver. Nonetheless, it's a gorgeous duo-chrome polish and I'm glad I chose it!