As soon as I saw the images of the new Illamasqua collection "Toxic Tale" I was intrigued, they seem quite whimisical and the mix of colours really caught my eye.
A couple of the nail polish's were what I was most interested in so on Friday I ordered Purity from the Illamasqua website. It came this morning and I applied it straight away. The only other Illamasqua nail polish I have is Jo'Mina which I LOVE! I love the colour, the consistency and the longevity. And Purity is no different ( though I can't speak about longevity as I had to post this as soon as I finished applying.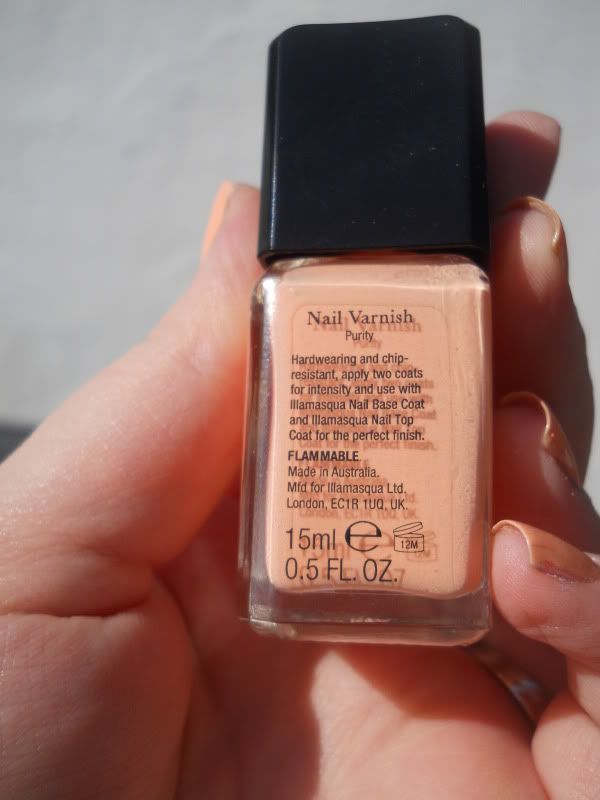 One coat was patchy, but the second coat finished it perfectly. This is perfect for spring and I can see I'll be getting lots of wear out of this.
Did you get anything from Toxic Nature?