Well Saturday nights FOTD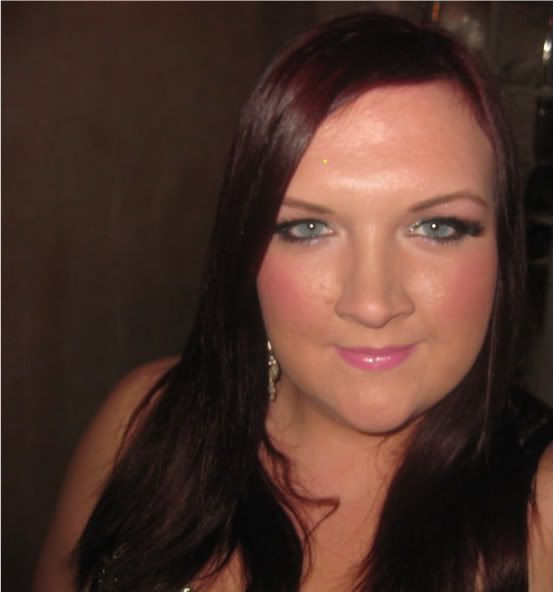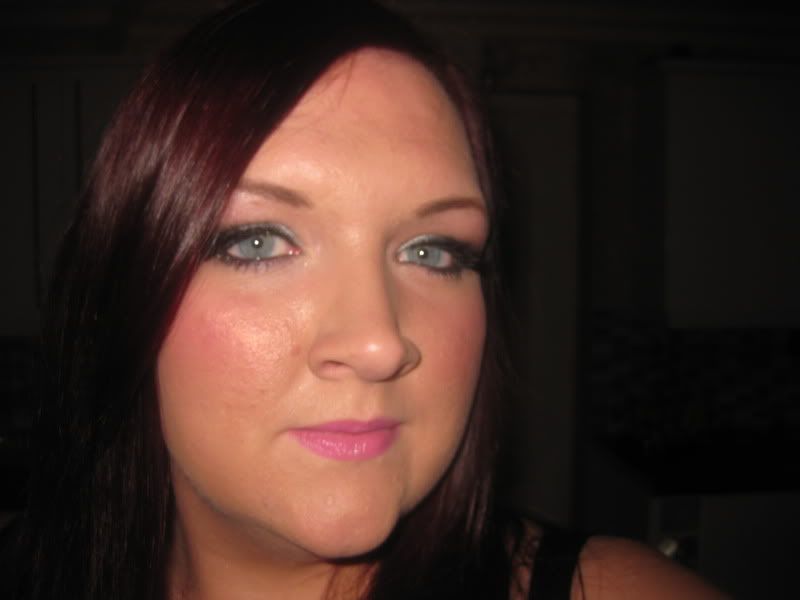 Face:
Rimmel Stay Matte (I only bought it on saturday so expect a review) mixed with Dior Forever (that will be why I'm not matte then!)
Translucent powder
Max Factor bronzer
Nars Orgasm blush
Eyes
Body Shop eyeshadows, I bought them in the sale last year for like £5 and they came in a long black box they're pretty big and so pigmented. I used silver and grey and then the black from a Sleek pallette.
Barry M metallic liquid liner in black.
Rimmel The Max mascara
Eyelure Girls Aloud "Nicola" Lashes
Lips
Barry M 146
Benefit Her Glossiness "Who are you wearing?"
And a random picture of me and my sister