It was my birthday yesterday and my nana wanted to take me out for lunch at the Trafford Centre and I was very lucky that I got some money to spend in my cards!
I'm not usually one for buying new MAC collections but I knew I wanted Victorian lipstick from the Spring Colour Forecast collection and a couple of weeks ago XSparkage was showing the blush ombre's on youtube and the peach one looked lovely. So off we went to MAC, we got there and they were still putting all the new collections out. At first I just bought the lipstick and went, but later on the lure of Ripe Peach was too much for me to resist so I went back and bought it.
And I finally got a full size Urban Decay 24/7 liner in Zero. This is my absolute favourite liner but my mini one from BOSII is tiny now and my AiW BOS still hasn't arrived :( And I bought the Maybelline Falsies mascara which I really like.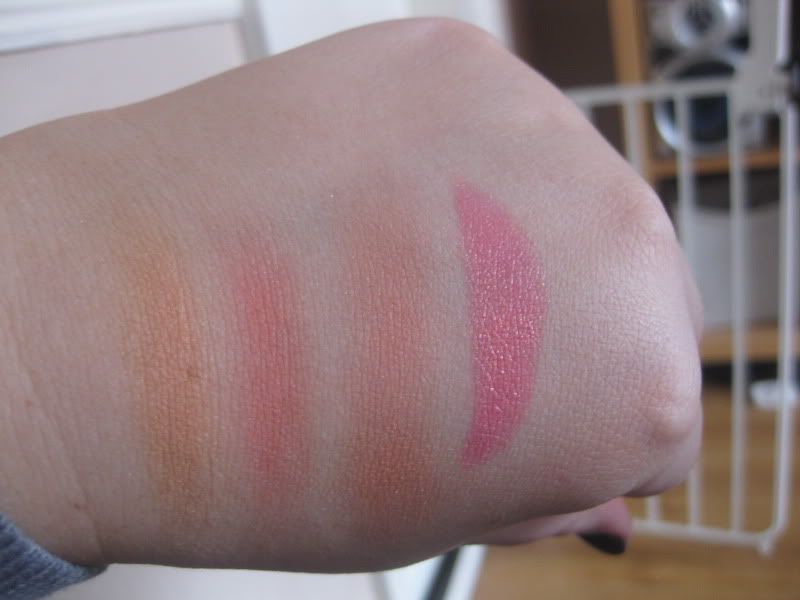 l-r Light end of Ripe Peach, pinker side, the two blended together, Victorian.
I love Victorian I think it is possibly my perfect lipstick its just the right shade! And Ripe Peach is so gorgeous! I have been looking for a peach blusher for a while and I think this fits the bill. Its a lot bigger than the regular MAC blushes and is the same size as an MSF, and it cost £19.50.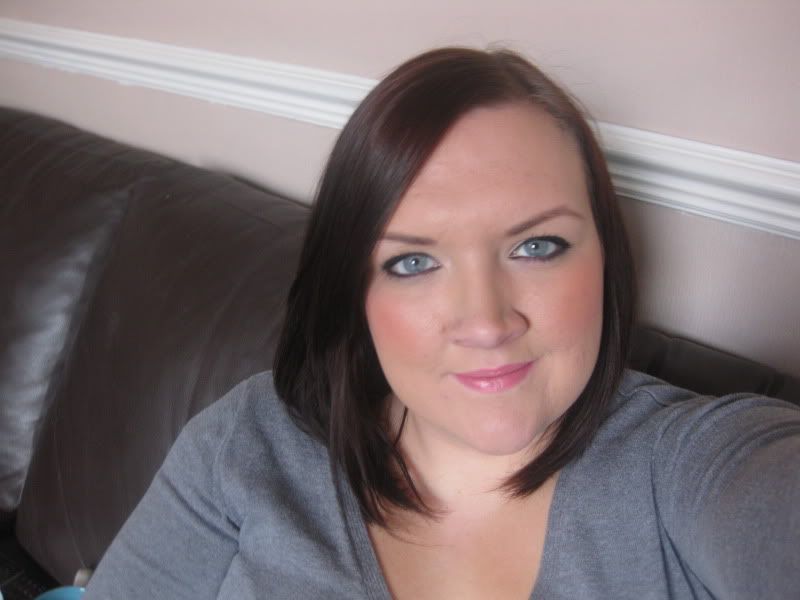 This is my FOTD today, just really simple. I used my Zero pencil to do winged liner, Falsies on my lashes, Collection 2000 Lasting Perfection foundation (love this!!) Ripe Peach blush and Victorian on my lips over some lip balm so its very toned down! I got a sample of the Smashbox primer yesterday and it has made a big difference to my foundation I really like it. However I can't justify the price so I am going shopping again tommorow and I'm going to get the Urban Decay primer.
I have a job interview tommorow morning, wish me luck!
xx