Avon isn't a company I tend to buy a lot of cosmetics from. I've purchased the odd thing but I can't say its the first place I would think of to have a little splurge on new makeup. So I was quite surprised to see some recent video's raving about the new Supershock eyeliner, my Sister in Law is an Avon representative so when I ordered one of the liner's, she showed me the new Matte nail polishes which she ordered.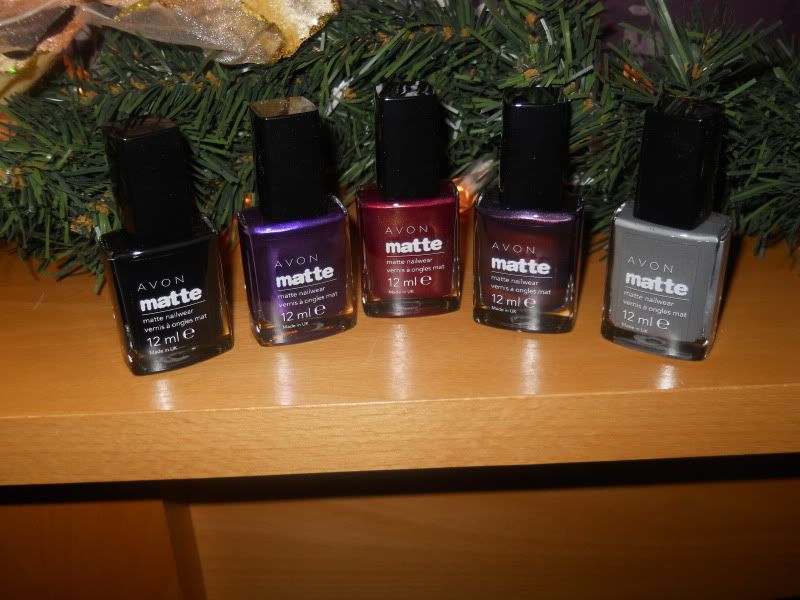 There are five shades L-R Black as Night, Violetta, Red Velvet, Inky Blue and Grey Cement.
The grey and black are matte in that they have no shimmer, whereas the red,violet and navy all have lovely shimmer in them. Its most obvious in Red Velvet when its applied to the nail..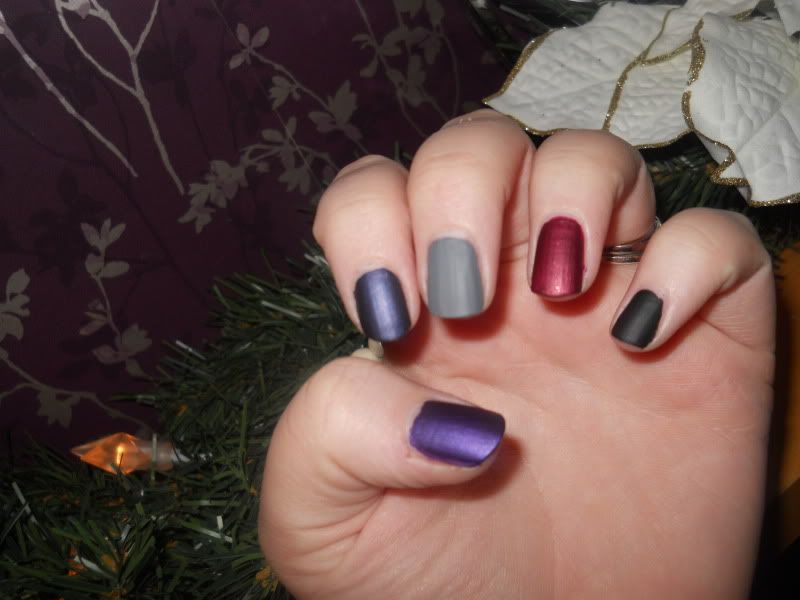 This is two coats, they apply really easily and dry super quick. Violetta and Red Velvet are my favourites, the colours are beautiful and the shimmer is gorgeous.
These will be available from Avon from December 23rd and whilst on offer will cost £3, full price is £6. I definitely recommend you try them.