So as I said last month, with my My Pure blogging parcel this month I would review the toner and moiseriser from the Alva Rhassoul range.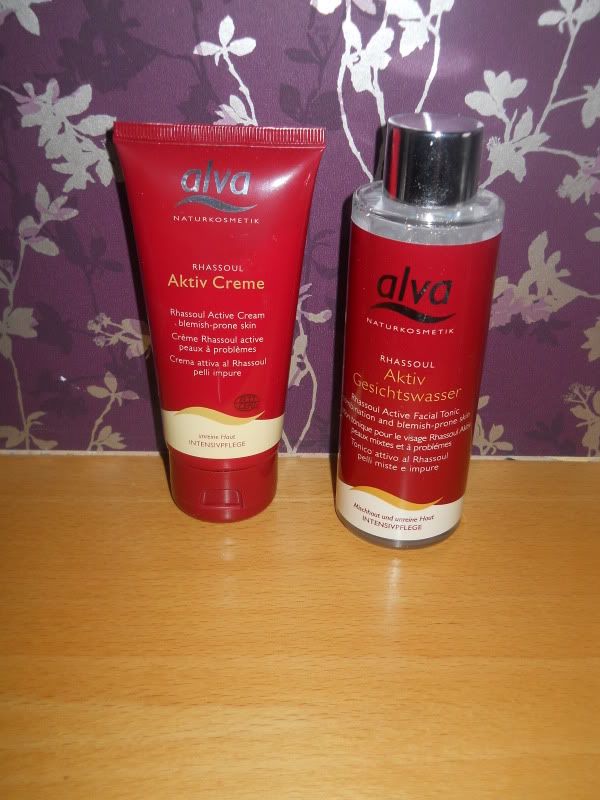 I've been using them for the last month and I'm undecided.
Last week I had a huge breakout of rather big, very sore spots. I don't think its the Rhassoul cleanser as I have been using that for 2 months now and have had no reaction from that. I'm inclined to think it was the moisteriser, like I said in my last post on this, I struggle to find a moisteriser that works with my skin. So the hunt for a new one starts once again.
I like the toner, it makes my skin feel well cleansed and helps get rid of the last traces of my make up that I may have missed with the cleanser. The smell of it is really strong, like the Repair Spray, and my husband (and even Alice) have commented on how they don't like it. I don't mind it but I can see how it would be off putting for some people.
I've stopped using the full range for now until my skin clears up so I can determine which product was causing it by introducing each one seperately.
Alva Rhassoul Aktiv Creme is available from
MyPure
for £12.50 for 75ml
Alva Rhassoul Clear-Up Active Facial Tonic is also available from
MyPure
For £11 for 100ml