Sorry I've been a rubbish blogger recently. I've been concentrating so hard on my diet that I forgot to blog ... oops!
I started doing the Weight Watchers diet last week and this week I lost 4.5 pounds! I was really happy as I did try hard and I even had a bottle of wine last weekend (it was WW). I also bought the Pussycat Dolls workout DVD which I did for the first time yesterday and did it again today. I really really like it! I have the Davina DVD's and I just get so fed up of it and I think its really hard. Plus, Davina is pretty annoying. But this is fun and once you get into it the dancing is really easy. I am aching so much now though so will be having 2 days rest over the weekend.
Today I did a little fun Valentine's day look. It was just for a little thing on the make up forum, each month they have a theme which you can interpret with make up. This month was Valentine's, and I just decided to do a very pink look.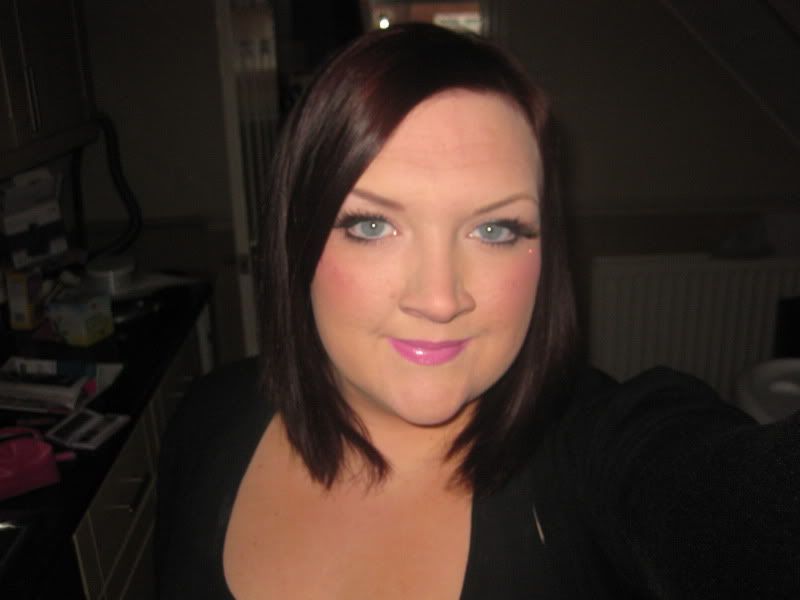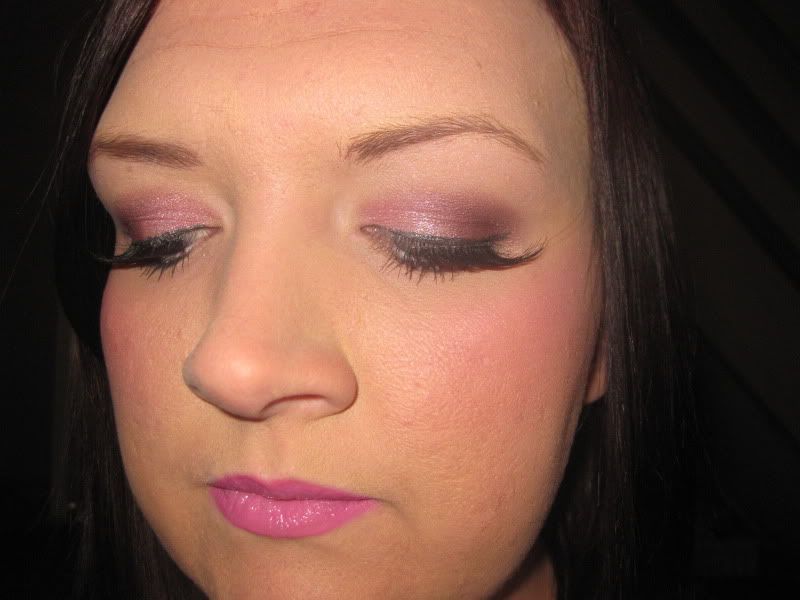 Face
Illamasqua RLF + Revlon Colorstay
Rimmel bronzer
Nars Orgasm
U/D Sphynx eyeshadow as a highlight
Eyes
I used 6 different pink eyeshadows 2 Body Shop ones 1 is from the little cube things the other was in a palette I bought last january, Sphynx from U/D BOSII, the 2 pinks from Sleek Storm, with the darker one in the outer corner and the pink from Too Faced Glamour to go. Haha I have no idea why I used so many.
Barry M metallic liner in black.
Girls Aloud Nicola lashes.
Lips
Barry M 146 lip paint
Barry M lipgloss - the bubblegum one!
I think the lip colour is pretty scary and wouldn't go out with it that bright! And I was very surprised by how many pink eyeshadows I actually had.
What are you doing to celebrate Valentine's day? Despite being married we are boring and don't really do anything for it. We used to but when we bought the house 5 years ago we stopped presents and going to restaurants as it was just too much money. But this year we have stopped cards too!! I can't say I'm bothered, its only a bit of card.
Have a lovely day whatever you're doing xx