If you saw my post a while back about Models Own trying to get to 10,000 likes on Facebook you'll know they have hit their target and their 50% sale is now on! Not being one to miss out on a bargain I placed an order on Friday night which turned up today. Pretty impressive considering how many orders they seem to have had.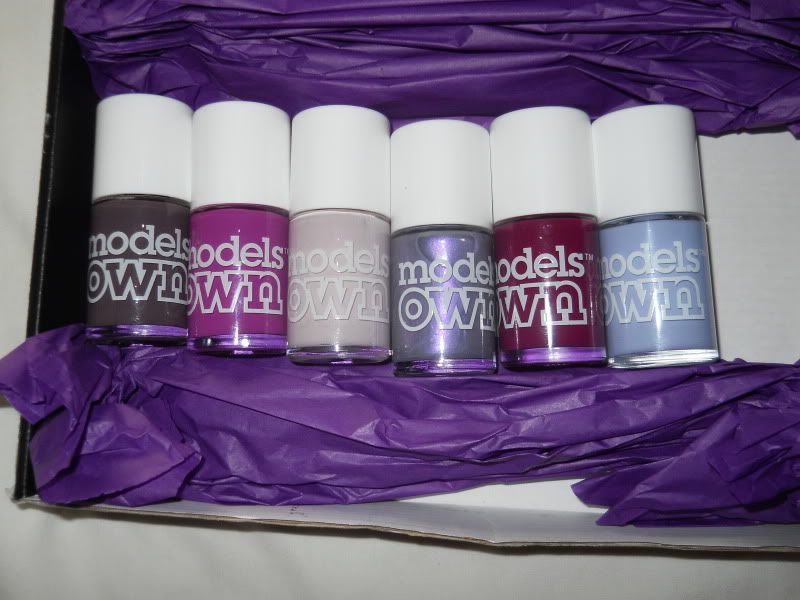 Left-Right Purple Grey, Purple Poppy, Utopia, Lilac Fantasy, Turkish Delight and Beth's Blue.
For these 6 polishes it was £15 and free P&P. They should have cost £30. I will swatch all of these soon so you can see how pretty they all are, so far Beth's Blue is my favourite! I know they are all sort of similar colours but I have a thing for purples at the moment.
A few weeks ago, Col did try to get me to stop buying polish when he looked at the shelf on my side of the bed one night and noticed my collection had expanded quite a lot. The day after he said it, I went out and bought 3 more. Never try and stop a girl from buying nail polish!
I thought I'd show you my collection
And it looks pretty from underneath where you can see all the lovely colours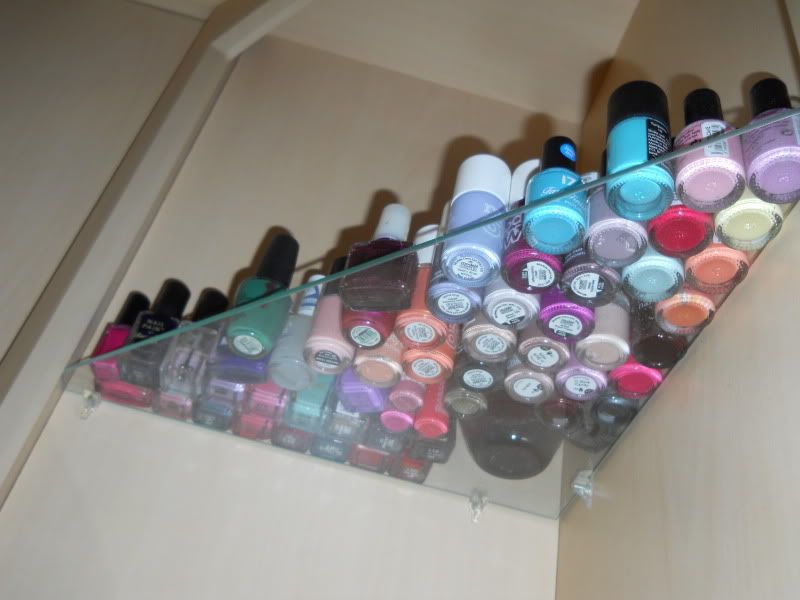 They're mostly Barry M, Models Own and 17 but I have a lot of Nails Inc which have come free with Magazines and a couple of OPI's as well as Illamasqua Jo'mina. I think Models Own are my definite favourite's, I would go as far to say they're better than Nails Inc and OPI, I find them ones can sometimes be gloopy and they don't last long. I like Barry M for a cheap polish, they can be hit and miss with their consistency but mostly they're spot on. I think there's about 50 polishes here (a couple are missing) and I know its nothing compared to most, but this time last year I owned one nail polish!! That nail polish isn't in this picture as it was very gloopy and got chucked a long time ago.
So there we go, now you know why I've had so many nail posts - there's a lot to work through.