Well sunday really but I forgot to blog it.
Its Barry M Bright Pink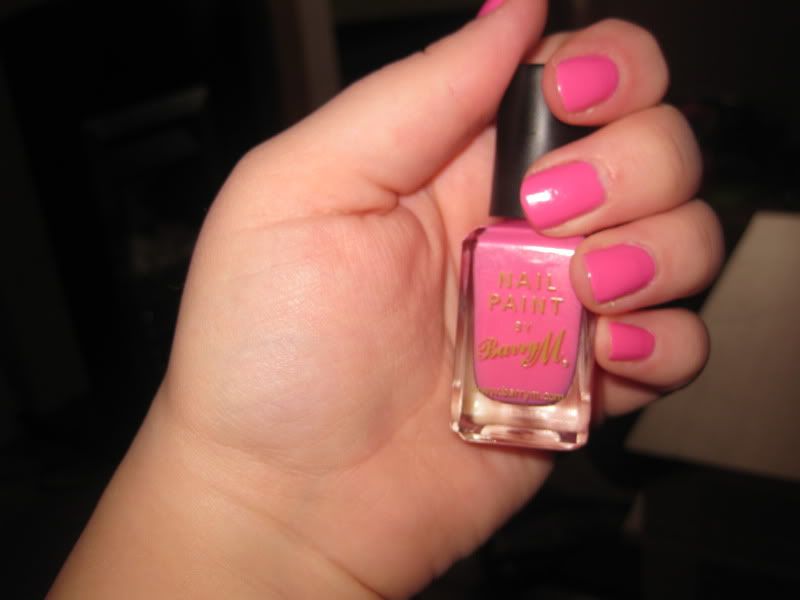 I love Barry M nail varnishes and have just bought 2 more in Raspberry (273) and Vivid Purple (161) I thought bought colours would be perfect for autumn. There is only one chip in the pink though and I've had it on since sunday. I sort of expect it being a mum as I'm always changing nappies, washing pots, washing clothes ironing etc so I'm always doing something with my hands.