One day last week I went shopping and really wanted to buy one of the new 17 lipsticks but all of the one I wanted had been opened and ruined (as is the case on most of the stands in our local boots - I actually saw a girl putting on a Barry M tester eyeliner the other day. Yes on her eye, straight from the pencil!!)
Anyway I came home and had a little rant on Twitter and the girls at 17 Cosmetics told me they would send me one. Hoorah! Ever so lovely of them. So it came and they had also put in one of their nail polishes in Baked Cherry which is a very pretty pink-red.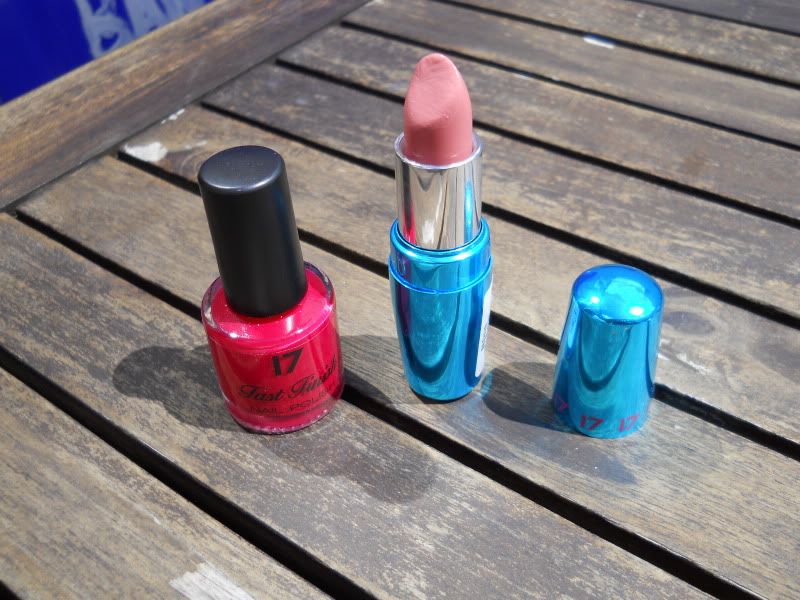 The lipstick is in the shade Bee Hive which is a beautiful pinky nude colour...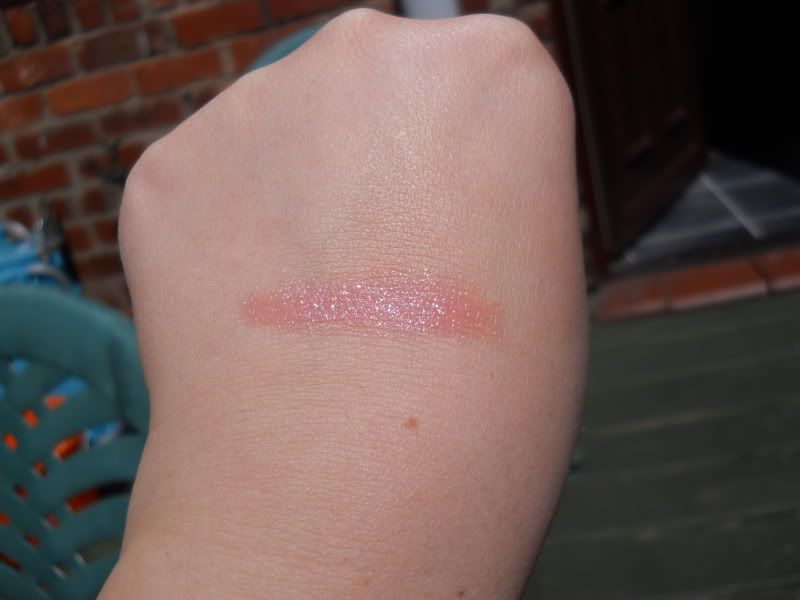 I won't show you the swatch on my lips at the moment as my hayfever has been so bad the past few days I have that lovely crusty skin between lip and nose and the ever so delightful spot that apears whenever I get this (I hope you appreciate me sharing this delightful info with you all!) But I will put it in a FOTD when I'm feeling better. They're really moisterising and feel lovely on your lips. Big thumbs up for this 17 I really like it.
The nail polish is from their Fast Finish collection, it does dry really quickly and in 2 coats its very opaque. You could get away with one coat if you're a one coat type of girl! However it didn't last very long, I put it on around 8pm at night and didn't do anything and I woke up the next day with rather chipped nails.
Here's a rather messy paint job for you!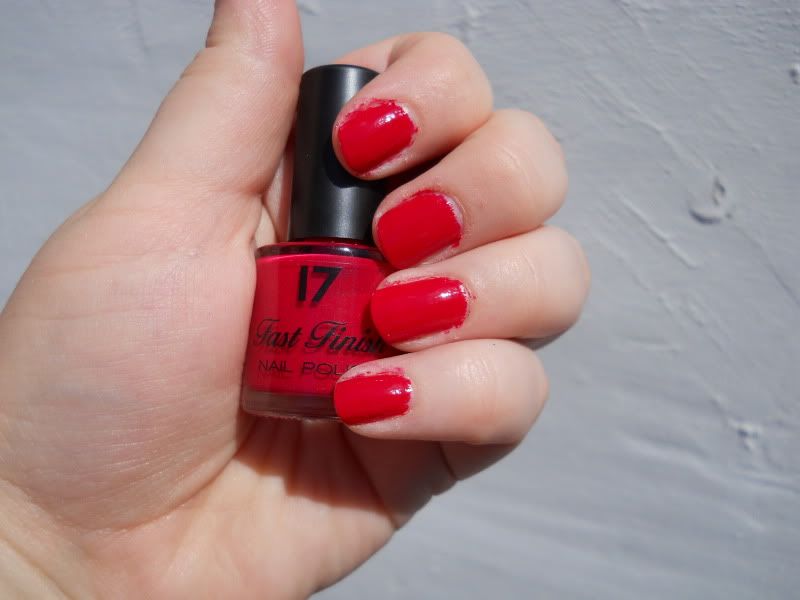 Mirror Shine lipsticks can be bought from Boots for £4.49 and the nail polishes are £2.99.