I got this free with 2 other OPI polishes and a polish remover with the Glamour Magazine subscription.
I've never worn yellow polish before (well apart from a pastel lemon) so I was very dubious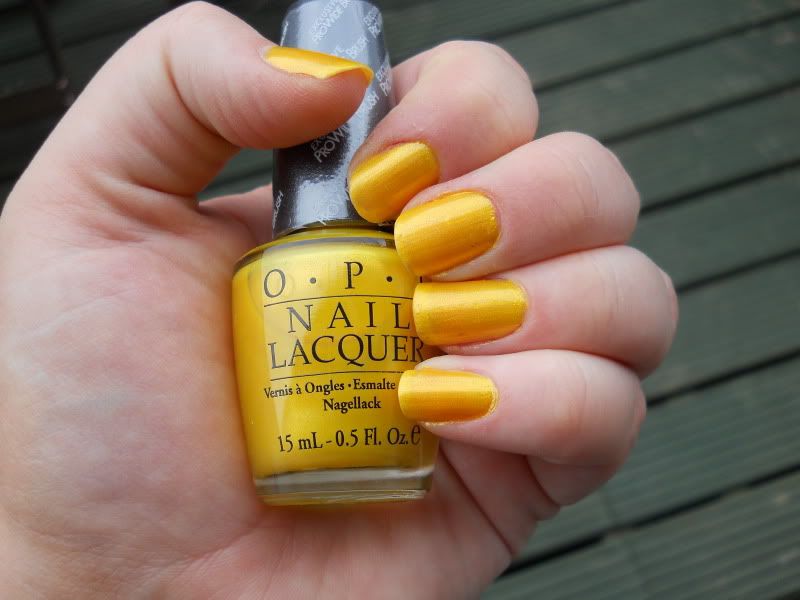 And I was right to be! It's really not right with my skin tone, I imagine it would be lovely on darker skin but its not for me.