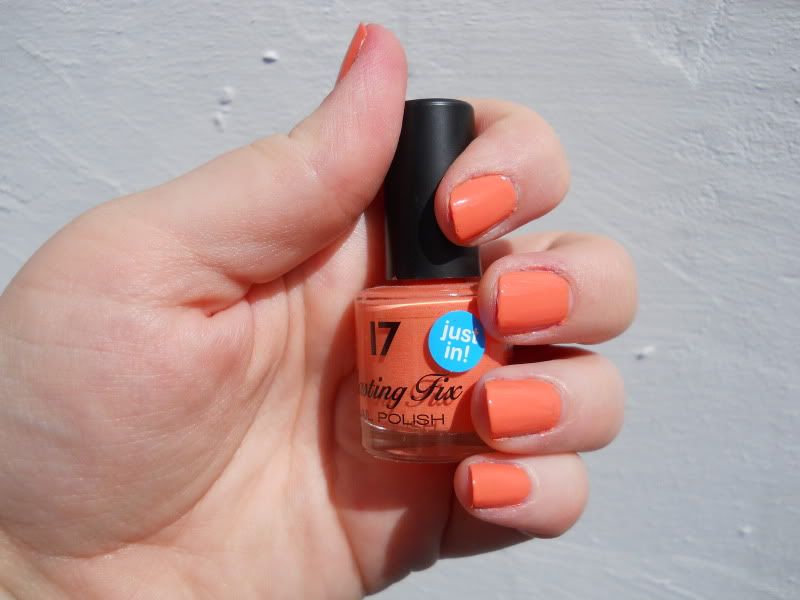 Orange Soda is one that I have had for a while and have only used once. Its a bright pastel orange which dries really quickly and is quite creamy. This is 2 coats which I think you definately need.
I noticed it looked very similar to my recent Models Own purchase Fuzzy Peach..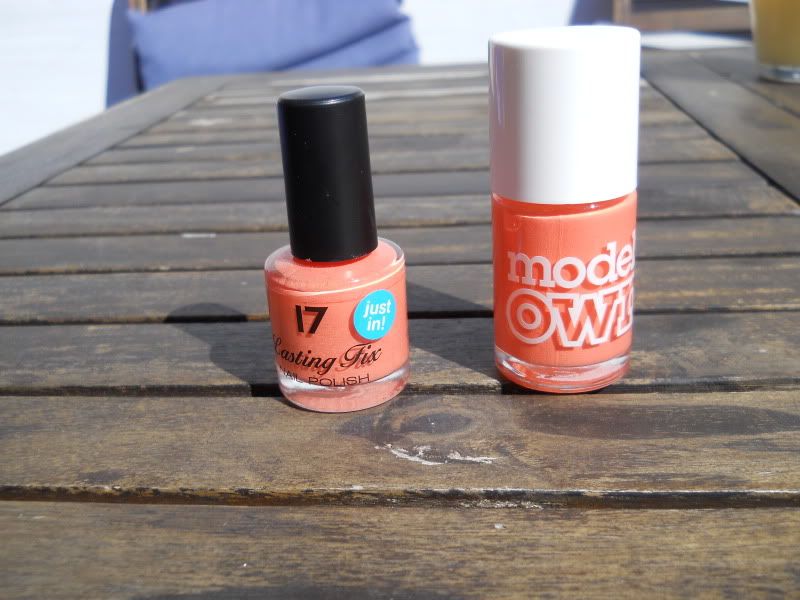 They look very similar in their bottles.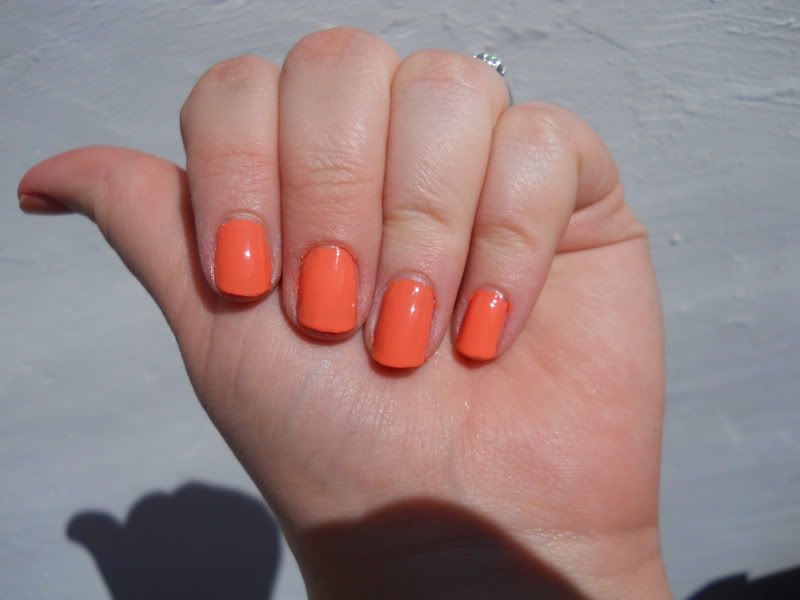 On the nails, Fuzzy Peach is on the middle finger and little finger, Orange soda on index and ring finger. Can you tell the difference? I can't by looking at it. When I applied Fuzzy Peach, its not as creamy but it dries quickly and the finish is excellent. It does last longer than Orange Soda, which only lasted one day before chipping, where as Fuzzy Peach lasted 3 days.
Orange Soda is £3 for 8ml where as Fuzzy Peach is £5 for 14ml.