Buying new goodies from MAC is always a novelty for me as though I seem to manage to get something from most collections, I can't buy as much as I want so its mostly saved for times when I have a bit more money like Christmas or my birthday.
This year for Christmas I asked my brother for the Tartan Tale Cool Thrillseekers pigments which I got (I did have to go and buy it myself and then give it him to wrap!) and then after Christmas I had a little bit of money to spend which I allocated to new clothes but couldn't resist picking up one of the paintpots from the Cham-Pale collection.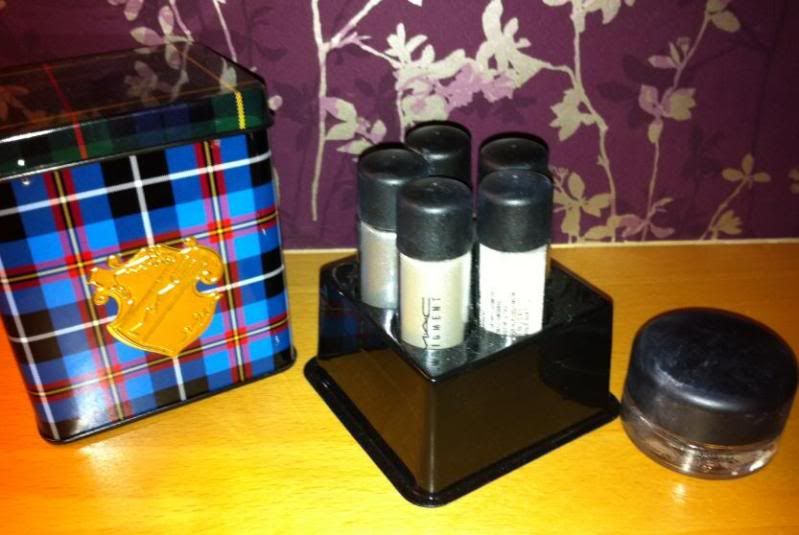 Chilled On Ice Paintpot is a lovely champagne colour with shimmer in, I do like using this with gold coloured eyeshadows or on its own all over the lid.
Cool Thrillseekers pigment set includes Reflects Pearl which is a glitter, Silver Fog, Softwash grey which is sometimes quite purple depending on the light, Cheers my Dear, and Mauvement. I have had a sample of Softwash Grey before but sold it, however I don't remember it being the same colour as the one in this set, I also have a sample of Mauvement but its a really lovely shade that I use lots anyway.
Pigments can be a bit of a nightmare to use but I love the colours in this set and use it whenever I don't want a neutral eye.