So I've not posted for nearly a month! I'm really sorry it's took longer than I expected to be able to get back to normal after losing Nana, it doesn't help that my daughter started nursery and seemed to get every illness under the sun for the past 4 weeks passing them all onto me and now I have an ear infection! I hope this is the start of regular posting again from me, I'm also going to be posting a couple of videos on here reviewing a new product once I'm better.
This is Barry M Racing Green nail polish, its a gorgeous shimmery deep green colour and one I reach for a lot when trying to decide which colour to wear.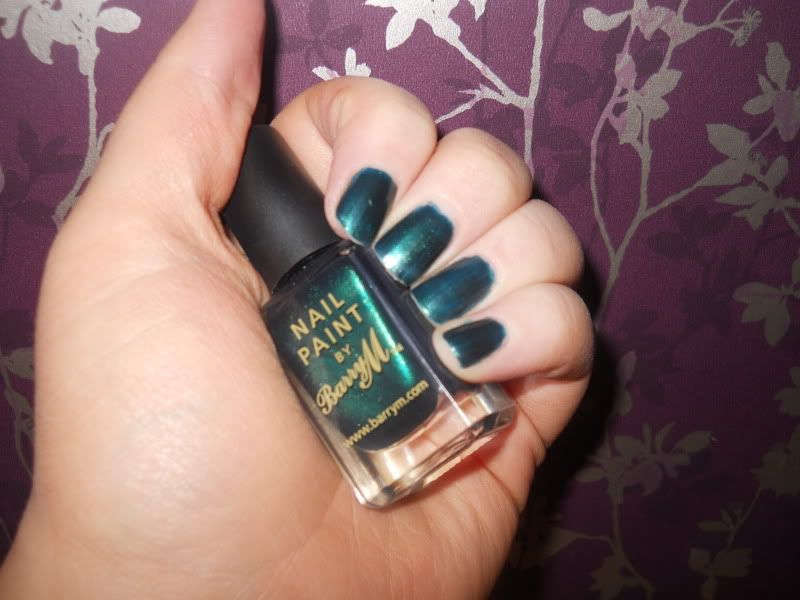 This is a good Barry M polish, some are a nightmare to apply and just never seem to dry but this applies beautifully and dries pretty quickly. It lasted about 3 days which is average for my nails.
I've seen a couple of blogs say its a pretty good dupe for Illamasqua Viridian which came out with the Art of Darkness collection. Barry M nail polishes sell for £2.99 in Boots and Superdrug and on the
Barry M Website