I saw this polish on a friend of my Mum's in July and kept meaning to pick it up but didn't actually buy it until very recently.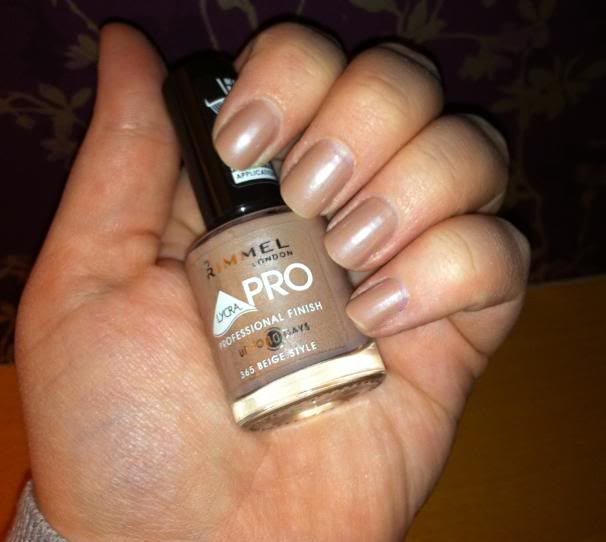 I don't know what took me so long as its a gorgeous nude shade which is so easy to apply, dries quickly and with a good top coat lasts nearly 7 days which is amazing. Without the topcoat it lasts about 4-5 days which is still pretty good going considering its a drugstore product.
It depends on how tanned my skin is as to how this shows up, in daylight with no tan on its a very pinky nude. However if I have a tan you can barely see the polish, which personally I quite like as sometimes I don't want a colour on my nails but I want to cover up my nail bed as they're quite yellow from permanently wearing polish.
I think I'll be having a look at the other shades in the Professional Finish range as this has impressed me in terms of application and staying power.