Sorry for the lack of posts, last week I had swine flu and just didn't have the energy to do anything! I didn't wear any make up or straighten my hair until thursday!

I have still managed to buy things though and here is what I have bought over the past couple of weeks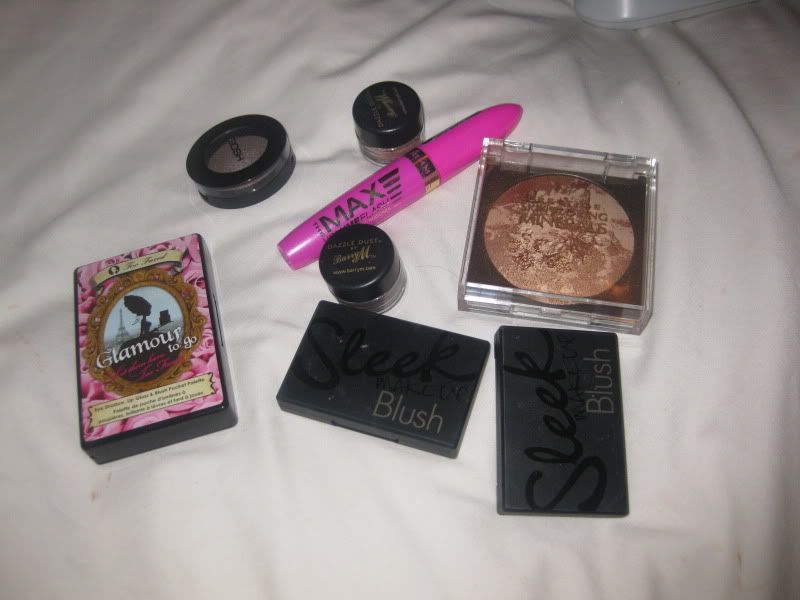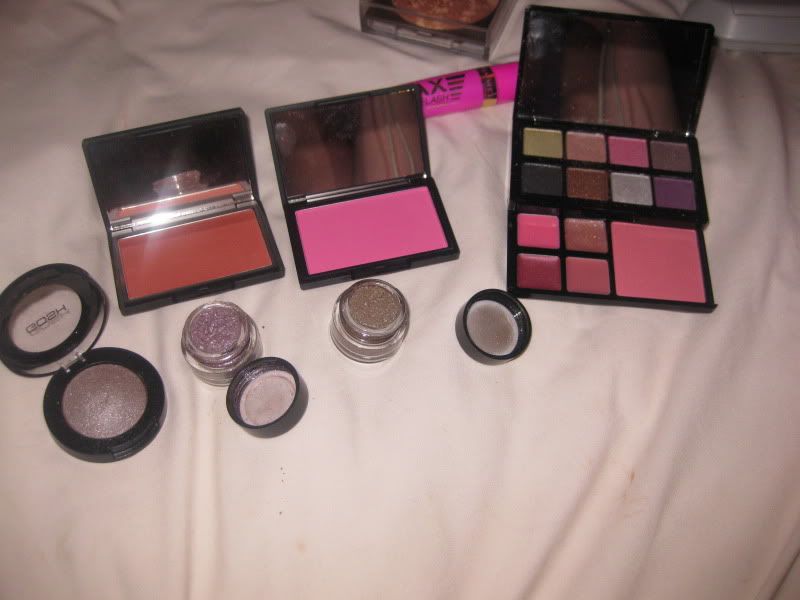 GOSH grey beige eyeshadow
Barry M Dazzle Dusts in Old Gold and Mushroom
Sleek blushers in Coral and Pixie Pink
Prestige bronzer
Too Faced Glamour to Go kit
and Rimmel The Max mascara ( the only mascara apart from diorshow that I have bought twice!)
The Old Gold DD was a mistake I thought I had bought Mushroom but when I got home and opened it, realised I'd picked up the wrong one. I love the GOSH shadow its so gorgeous and very christmassy.
Swatches of GOSH, Old Gold and Mushroom.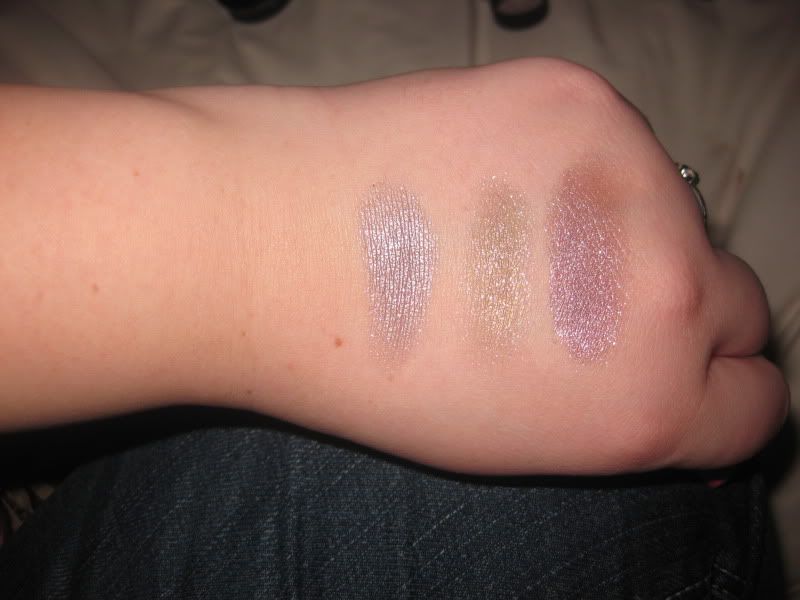 I also really like the Sleek blushes, the coral is my favourite. I've barely used the pink one as I don't think the oclour suits me but I will have another go, I did do a FOTD today but I still look ill on it so I won't post it but I will do it again when I'm feeling 100% and the mother of all spots on my forehead has gone!
Hope everyone is well, I can't believe its December!! It will nearly be christmas I'm so excited.
xxx