Two weeks ago Barry M had a draw on their blog
http://ilovebarrym.blogspot.com/
of all their followers to win one of their new eye products. Either the Metallic liquid liners or their Matte eye crayons. I chose the liquid liner in metallic black as I wanted to try a liquid liner other than the MAC one I recently bought. The draw was on friday and I received my eye liner on the saturday! I was very excited (sad me?)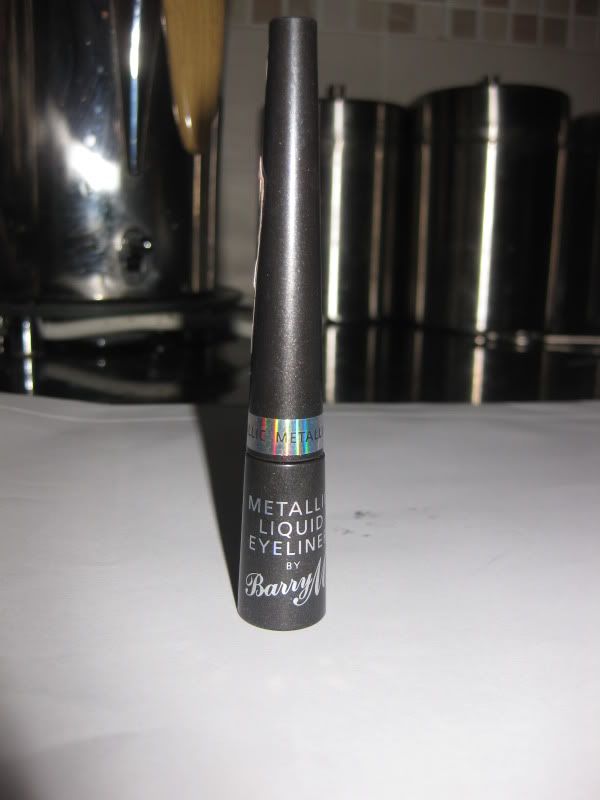 And this is the applicator, which is more of a sponge than a brush and a swatch of the liner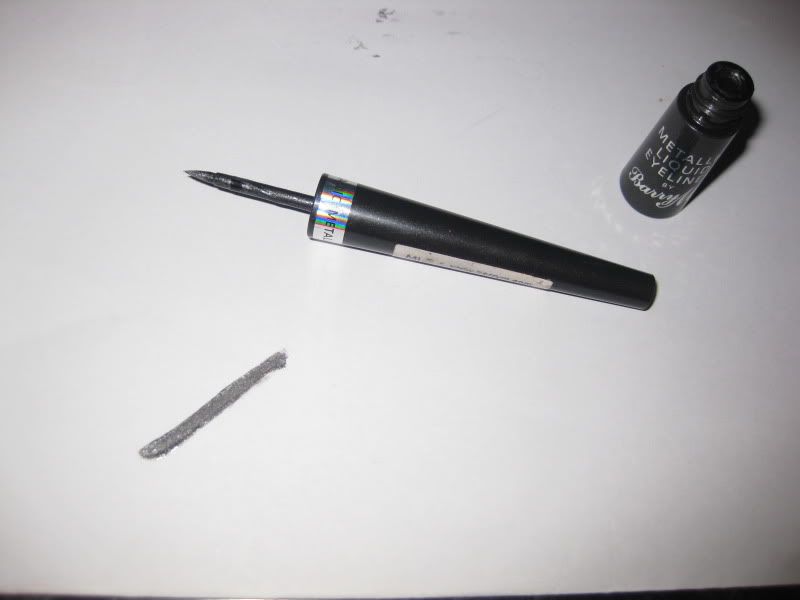 I have used it a few time since I got it and I really like it. I find the colour is perfect as its not too black to look really harsh during the daytime, its easier to apply and to remove (unlike the MAC Liquidlast)
So this is it on my eye, please excuse the mess I have made with it. I normally do a much better job, I don't know what went wrong today.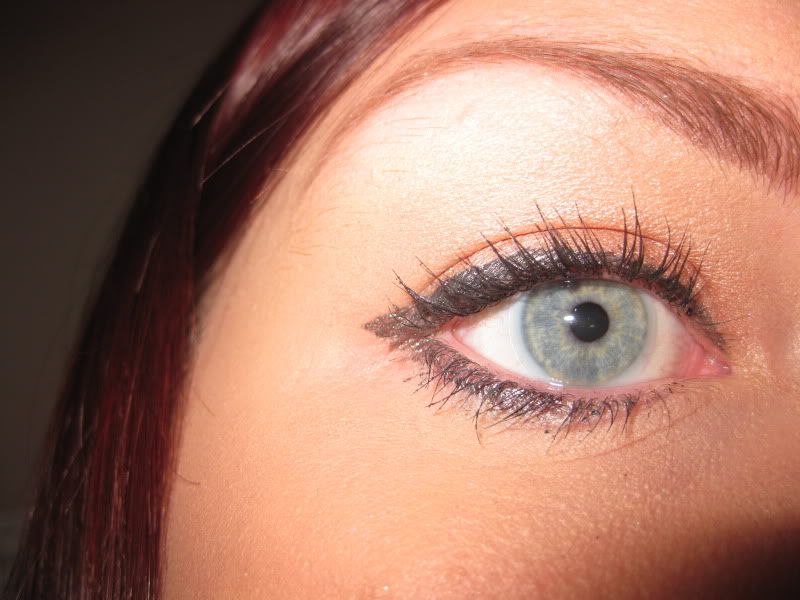 I find I can usually do very good winged or cat eyeliner with it.
This retail for £4.50 and are available from the Barry M website now
http://www.barrym.com/products/product.asp?id=144or
in Superdrug.