Sorry another NOTD, I've been full of a cold and not really in the mood to be doing FOTD's.
This is Barry M Black Red. I bought it last week and I really like it, I have applied 3 coats to get it looking even(ish) and I think its a good autumn/winter colour and also good for Halloween!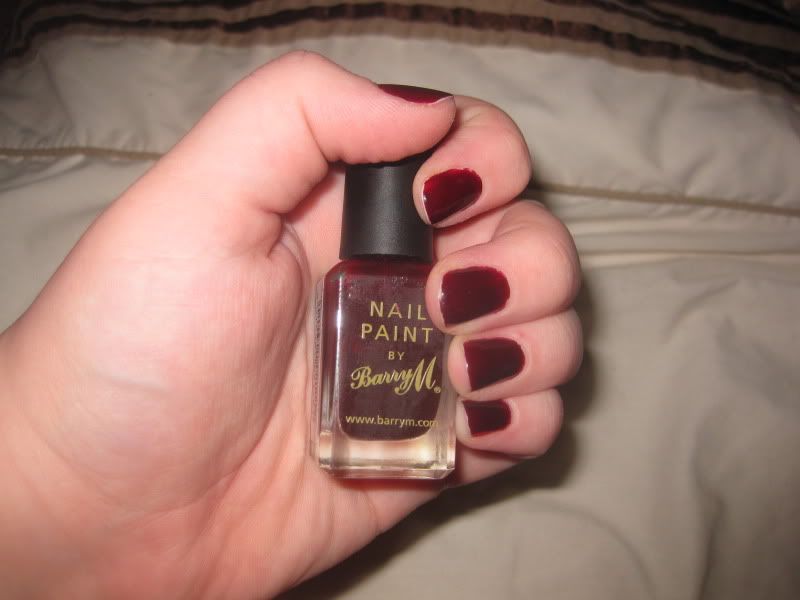 Barry M nail polishes are currently 2 for £5 in Boots, I also bought Coral!