I bought this mascara a few weeks ago, I blogged about it then (by the way those shoes I bought on the same day for my anniversary night out killed my feet, I just cannot wear heels anymore :( ) but I needed to give it a chance for me to give a good review on it.
This is the packaging, I bought it from Boots for £5.99 I think so its a really good price.
The packaging is nice, I like the pink colour. It also makes it easy to find in my make up bag as my usual mascara's are black and the same colour as my brushes and eyeliners! The brush is a big brush, not massive but I like big brushes as I find I get the best results with them.
Here is my lashes without any mascara
And after 1 coat of the mascara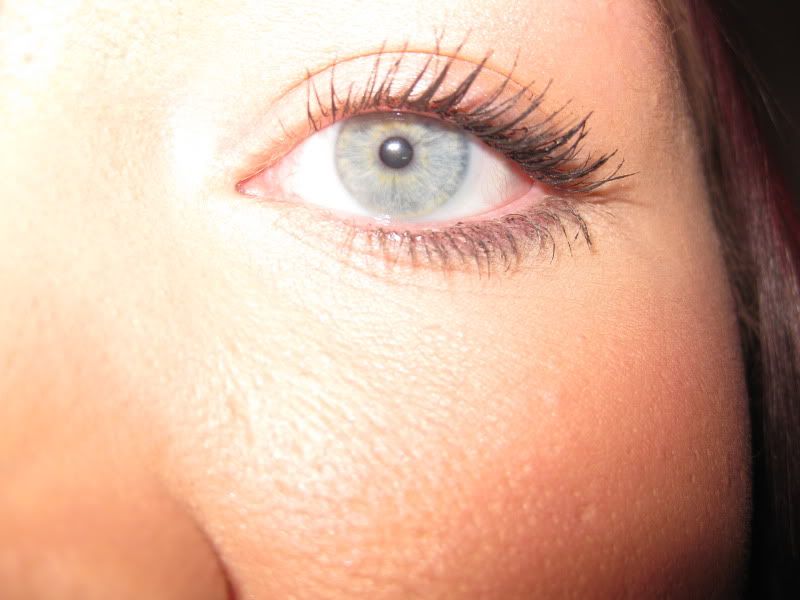 So you can see a big difference! I love this mascara so much, as you know before I bought this I was using Diorshow and Benefit bad gal lash together but I won't be bothering spending so much money on mascara now I have found this. I usually put 2-3 coats on just to get them more volume and I love the effect it gives me. I think everybody should give it a go, for £6 you have nothing to lose!