This is actually last saturday's EOTD, but I'm very lazy!! Its only the eye as the rest of my make up would not photograph very well, the light was awful (it was raining I think). It doesn't even show the eyeshadow very well but I thought I'd share it anyway.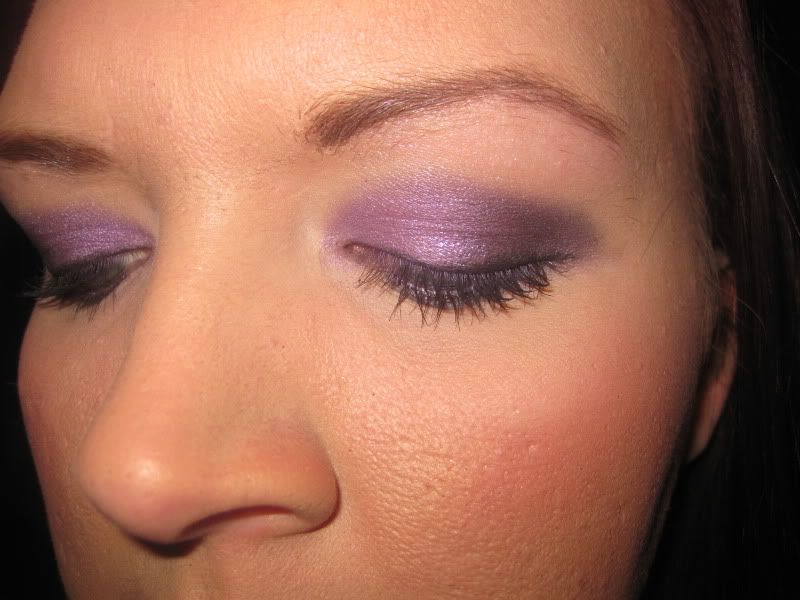 I used my Book of Shadows Vol II...again! I know I probably sound like a broken record.
The colours were Ecstasy, AC/DC and Gunmetal. I'm always wary of using purple because I have blue eyes but I did really like this. I did feel very bright though!!
An update on Project 10 Pan - I finished the Prep + Prime. I think I will definately repurchase as I really like it. Or maybe I will try the Urban Decay primer next. And I have created my own rules for this P10P, everytime one product runs out I can buy a new one! So yesterday I ordered the Illamasqua Rich Liquid foundation which I'm very excited about. It has been shipped so hopefully it will be here soon. I also did an NYX order last week which should be here soon so there will be a couple of hauls coming up!
x