I ordered some NYX things from Ebay and they came today, I put the order in on Sunday 17th and they came today which isn't too bad.
I got 2 blushes and 6 lipsticks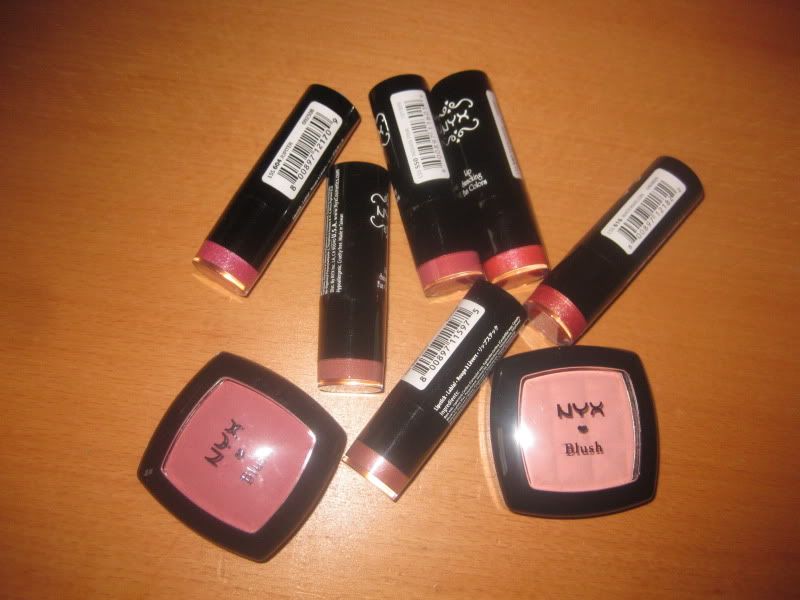 The 2 blushes are Silky Rose and Natural. I got lipsticks in Watermelon, Margharita, Indian pink, Iced Honey, Ceto and Jupiter.
Silky Rose blush is so pigmented I put it on when it got here (how handy that I was about to put my blush on as the postman knocked on the door!) and I put a bit too much on. Its a lovely colour though. The lipsticks aren't anything like the swatches on Ebay and 2 of them are almost identical.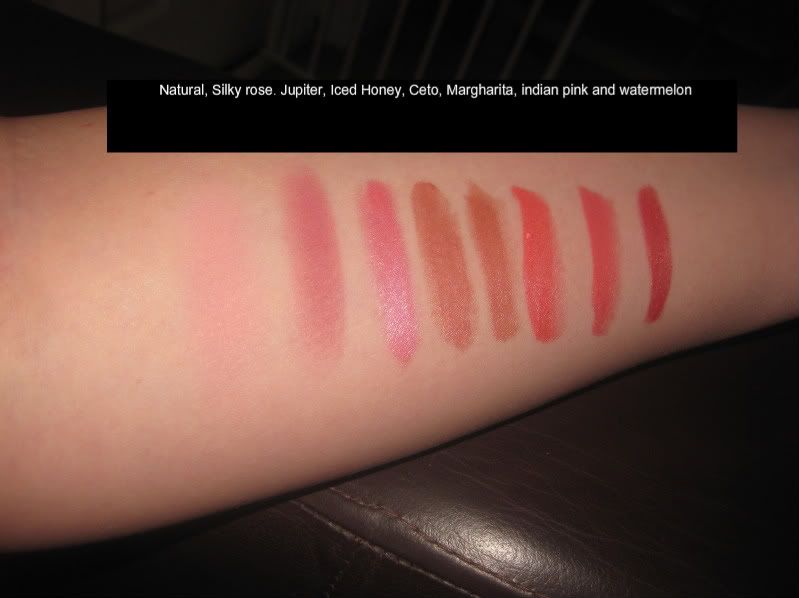 No I haven't swatched the same lipstick twice, they are different ones but exactly the same. Kind of disapointed about that.
And without Flash.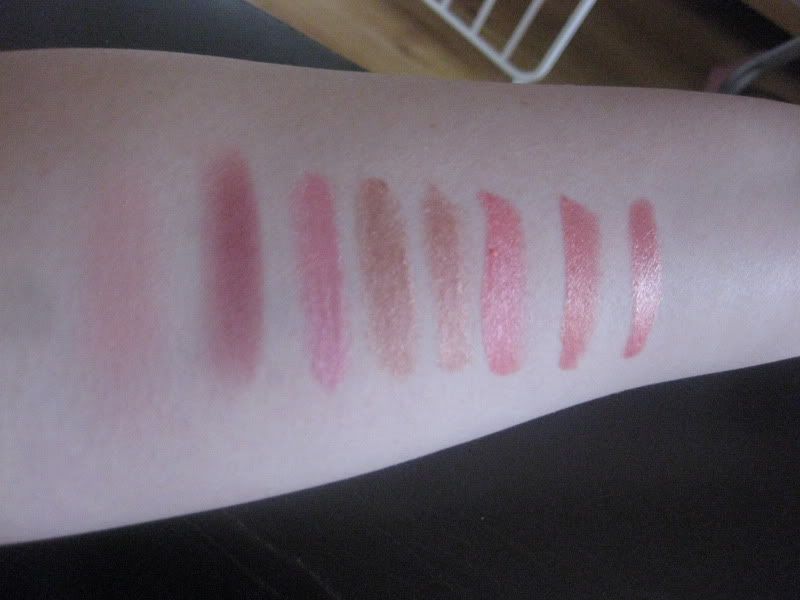 The blushes are lovely though and I'm really glad I bought them. The lipsticks are nice and moisterising, I will probably wear them I just wish they were more true to the swatches I bought from.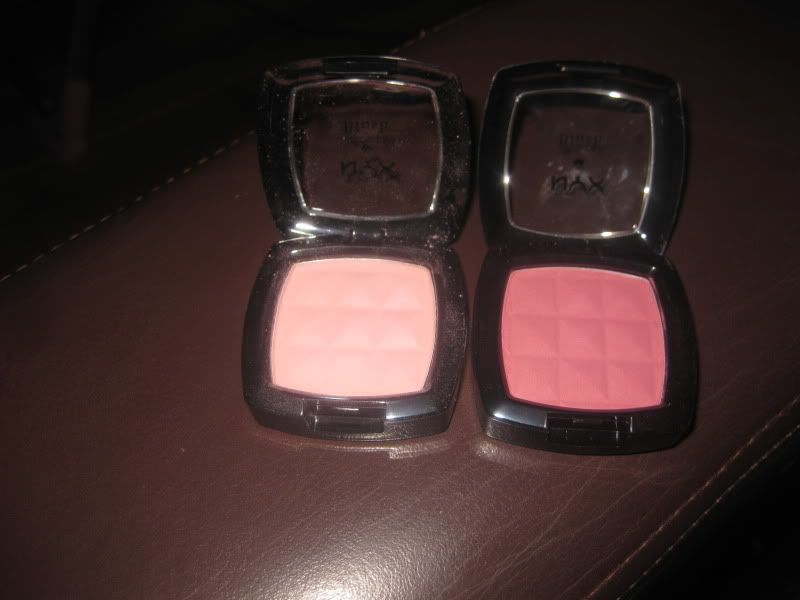 My sister ordered 2 runway palette's, 3 jumbo eye crayons and 6 lipsticks also with me and the total order including shipping came to around £42. The lipsticks were 6 for £10 including shipping which isn't too bad.
x