I'm sure most people in the blogosphere know that Space NK have been selling the Sonia Kashuk brushes 75% off meaning they were down from something like £20 to £5 or less. I was going to order some and then saw that shipping was £5, but then my sister said she was ordering some so I put my order in with hers. Because I only bought the Kirkland brushes a couple of weeks ago I only got 3 of the Sonia Kashuk brushes, the contour brush £5.50 from £21.53, the foundation brush £5 from £19.57 and large eyeshadow brush £4.50 from £17.62. I knew when I ordered the brushes that in the states these are sold in places like Walmart and Target and are more of a drugstore brand with drugstore prices. I have no idea why, in the UK, we pay more for them.

I was really surprised at how small the foundation and contour brush are. To give you an idea I have put them next to a 217 brush and my 2 normal foundation brushes which are a Boots own and the Kirkland one.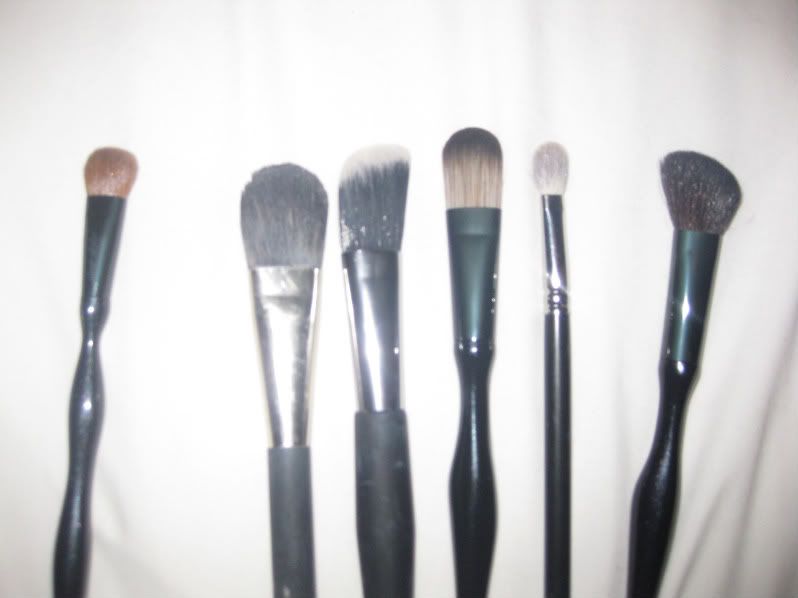 They do feel nice and soft though so I will see how I get on with them and let you all know.