With this months Glamour Magazine you get a free Nails Inc polish! The magazine is £2 and the nail polish is worth £11 so its a great offer.
There are 4 colours available, I subscribe to the magazine so I didn't get to pick my colour and was sent Hampstead Heath which is a deep red/raspberry. At first I wasn't happy with it but after 3 coats its a beautiful colour. I did take pictures of it on my nails but they didn't turn out well, will try again at weekend.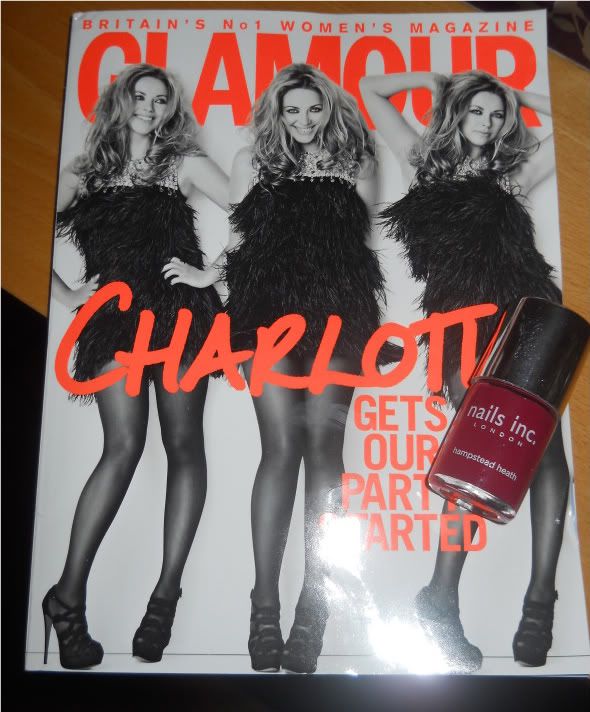 There are 4 colours to collect
Hampstead Heath, Warwick Avenue, Saville Row and Jermyn Street.
When I pop out to the shops this weekend I'll be grabbing a Jermyn Street.