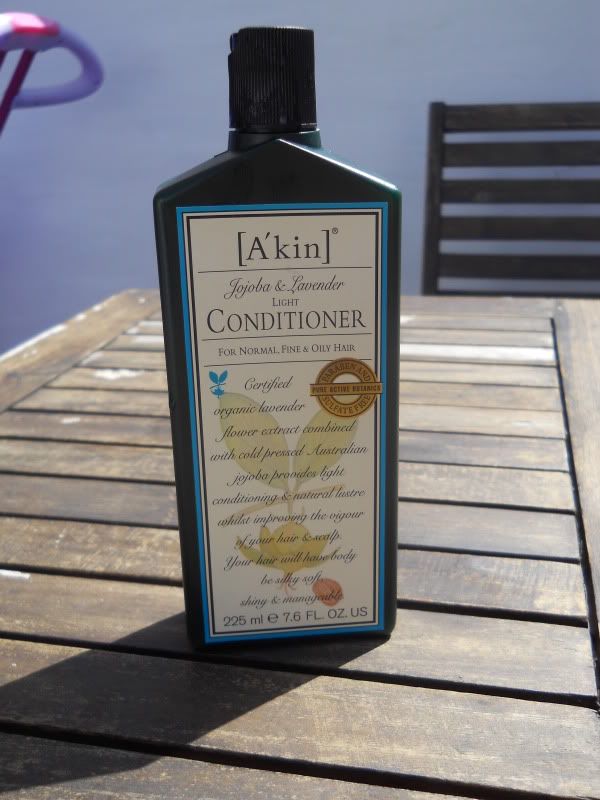 This was one of two items I was sent from MyPure this month.
I was a bit dubious when I saw the bottle, I thought it looked a bit old fashioned but I put that to one side and took it to my shower with me!
I still don't think I'm used to the smell of organic things as it took me a few days to get used to the smell and I quite like it now.
The blurb from the MyPure website - "A'kin Jojoba & Lavender Conditioner combines certified organic lavender flower extract combined with cold pressed Australian jojoba to provide light conditioning and natural lustre to fine or oily hair."
When I applied it I noticed it didn't feel as smooth to apply as usual conditoners and my hair didn't feel as soft as normal conditioners make it feel. Once I dried it I noticed my hair definately did feel softer and was so much shinier! I'm really impressed with this product, if I had a bit of spare money to treat myself I would definately repurchase.
Ingredients in the conditioner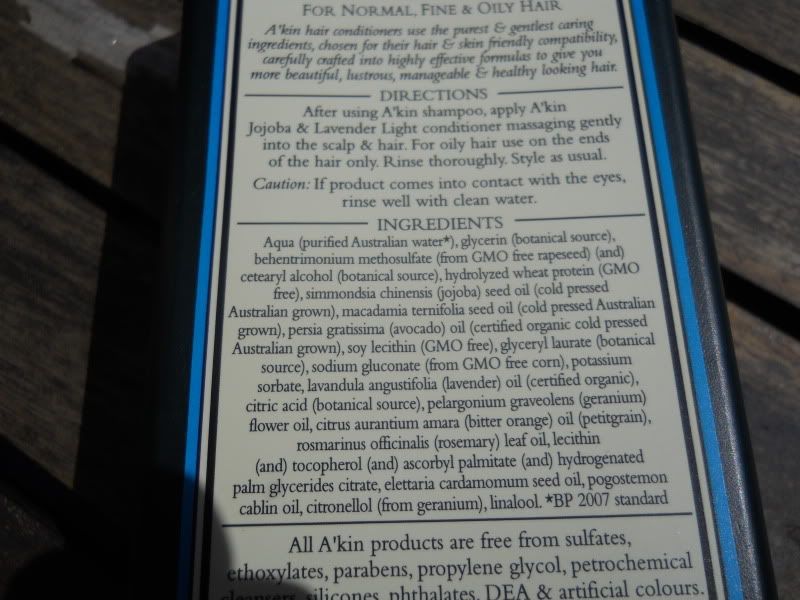 And lovely soft, shiny hair!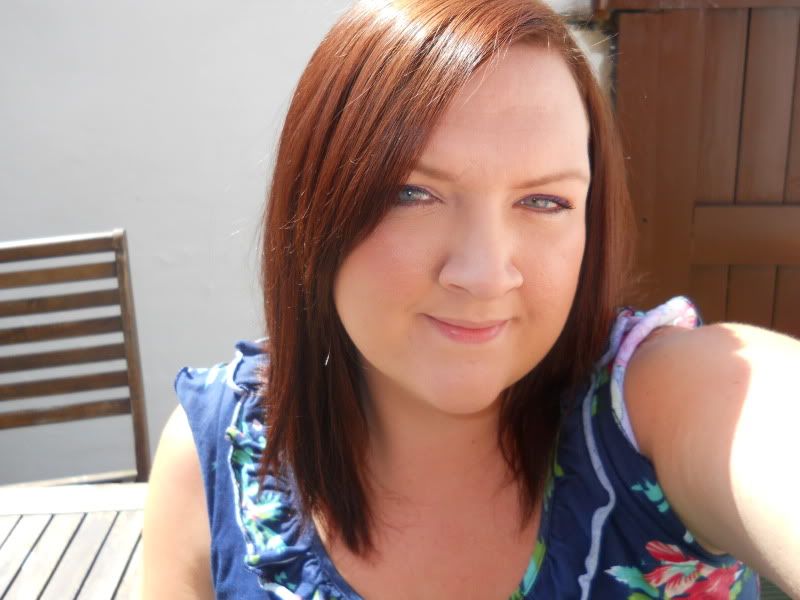 You can purchase this conditioner from the My Pure website for £7.49 for 225 ml http://www.mypure.co.uk/akin-hair-care-b2/jojoba-lavender--conditioner-p13