The other product from MyPure!
I must admit to not using moisteriser very much but my husband uses lots of it, he has very dry skin! So I let him try this one out, I've used it a couple of times but we've just been on holiday so my skin is a little bit dry whereas usually its fine.

Ingredients -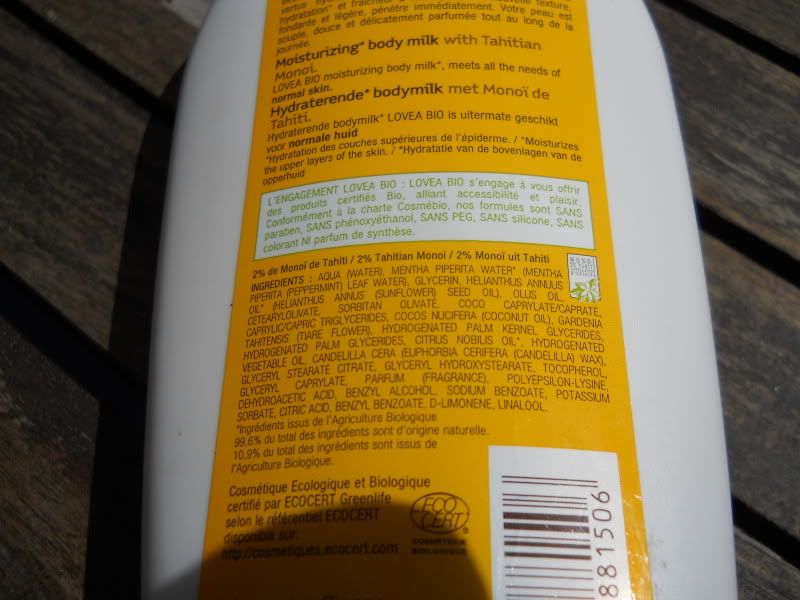 I really love the smell of this so when it came I packed it in our suitcase ready for our holiday as it does smell like holidays! We never use a proper aftersun, we usually buy Vaseline Aloe Vera moisteriser.
The consistency is quite thin but a little goes a long way. So, seeing as I didn't really use it I'll let Col tell you what he thought...
"As you've already been told I have very dry skin, I'm constantly rubbing moisteriser into my skin to try and get it smooth. We took this away with us last week and I did burn a bit, as soon as I got in I applied this and it felt soothing on the sunburn and when I started to peel it helped to stop it and put moisture back into my skin. Its easy to use, no slippy hands trying to squeeze stuff out of a tube and it smells like a holiday! I've also started using it as a balm for after shaving and its better than the Nivea cream I usually use. I probably use more lotions and potions than Jen. I give this a 5 out of 5 and will be buying more of it!"
This can be bought from the MyPure website for £6.99 for 200 ml