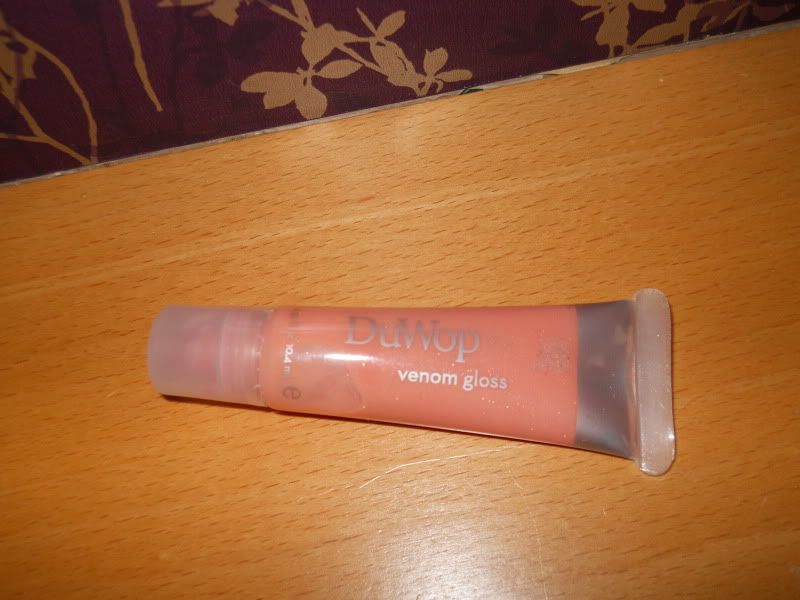 DuWop isn't really a brand I know a lot about, I think they did the Twilight make up last year? But I've never used anything from them. This lipgloss claims to give you full,soft, hydrated lips by "Blending that same spicy concoction of cinnamon, wintergreen and ginger with skin softening ingredients like jojoba, avocado and sunflower oil, beeswax for protection, and green tea for soothing"
I have it in shade Pink Champagne which is a lovely nudey pink colour, it comes in a squeezy tube with the plastic angled applicator.
The first thing you notice when you apply it is that it is a thick gloss, and it is the sticky kind! Then your lips start tingling as you get with these plumping glosses. Its not an "Oh my god quick get this off my lips" tingling, its actually quite nice. I'm quite addicted to the sensation actually!
I feel like when I look in the mirror I can see a difference in my lips but when I took photo's it doesn't show.Maybe I just pout a bit much when I'm looking in the mirror! I'll post them anyway seeing as I went to the effort of taking them...
Before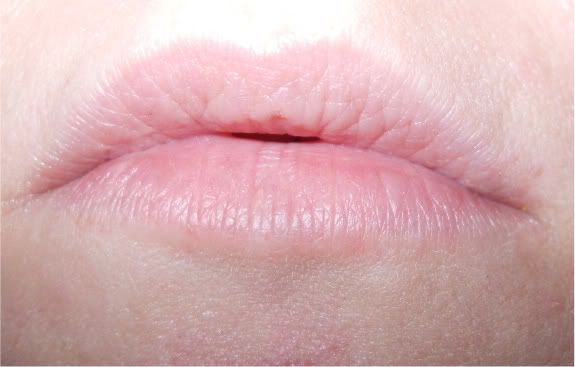 After
I do like the gloss, but at £15 I don't think I'll be repurchasing as I can't justify the cost. I would reccomend it if you have £15 to spend on a plumping gloss however.
Have you tried this gloss? What do you think?