I was sent this (with a number of things that I'll review this week) from Sam at
http://www.makeupadviceforum.co.uk/
I haven't used many Eyeko products, just a couple of their polishes. So I was happy to try this, and I have a bit of a thing for liner pens rather than gel liner.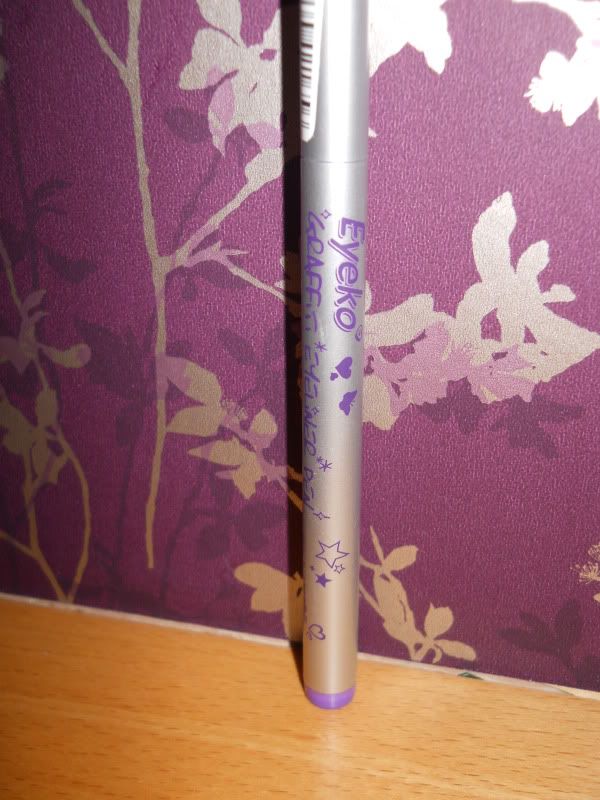 I just applied it with a shimmery eyeshadow this morning and did a big of winged liner with it. Its been really hot today and I've been sat outside in the sun, my hayfever has also been quite bad so my eye's have been watering and I've been rubbing them. But its been on for 9 hours now and its still perfect!

Purple isn't a colour I would've picked but its a nice bright colour to brighten up your face when its too hot to be wearing tons of eyeshadow. It looks like a felt tip pen and its really easy to apply, it makes quite a thin line so I did have to go over it a couple of times to make it thicker.
Overall I'm really impressed and will definately be purchasing the black one, for £5 it would be rude not to.