I got back from Majorca earlier this week, we had a great time and I'm not happy to be home (but I am happy to have my own comfy bed!) Before we left I indugled in a little bit of Duty Free shopping!
Our flight was at 00.50pm so Duty Free was empty! We had the whole place to ourselves and we got to browse MAC in peace without getting dirty looks from sales assistants.
Here's what I bought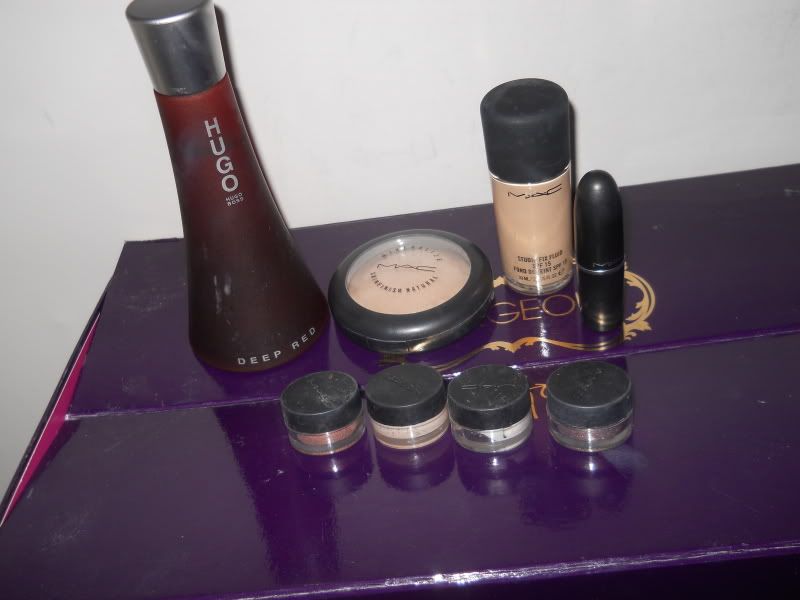 Huge Boss Deep Red - Again another perfume I used to wear loads when I was younger and I forgot all about it! I really love this scent and it was only £36 for 75ml!
MAC MSF Natural in Medium - I ran out so this was just a repurchase!
MAC Studio Fix Fluid - I've never bought this foundation before but I have used it and I really like it! At the moment because I have a bit of a tan I only have to use a little bit and stipple it on with a 188 for a more natural look.
MAC Speed Dial lipstick - I've been wanting to buy this for months, but everytime I'm in MAC I talk myself out of it. This time I just decided to go for it and I love it. Such a gorgeous shade of pink!
I also got some little samples of Gold Stroke Pigment, Pro Longwear foundation, Strobe Cream and Mauvement pigment. I really didn't like Pro Longwear, it went orange on me very quickly! And it looked far too matte on my face. I wore Mauvement nearly every night on holiday its such a pretty colour, Gold Stroke is a lovely bronzey brown colour - perfect for autumn!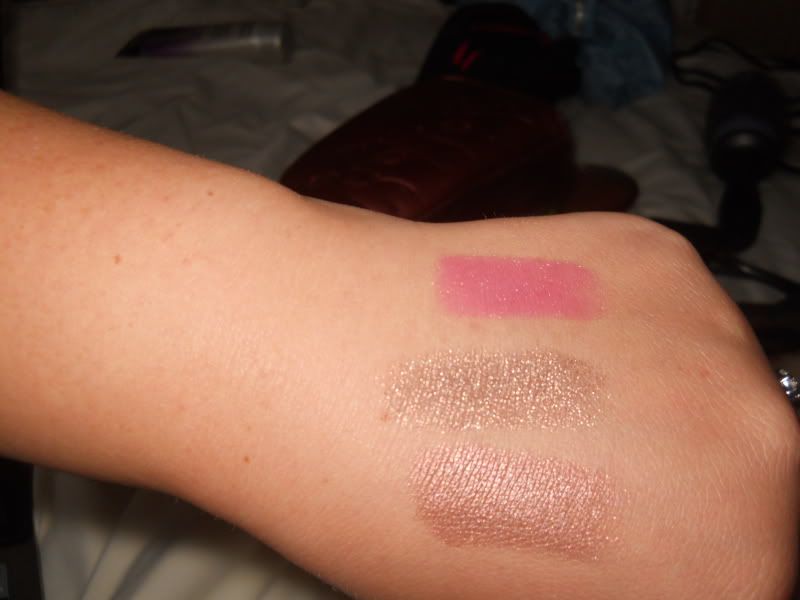 Speed Dial
Mauvement
Gold Stroke
I love Duty Free shopping! Its all part of my holiday and I always have to treat myself.