This is Tangerine Queen from Models Own and I was sent this to review by Sam at
MAF
just before my holiday. I have to admit orange is not a colour I would ever choose for myself so I was very wary when I tried it.
When it's applied, it dries matte rather than shiny this is 2 coats.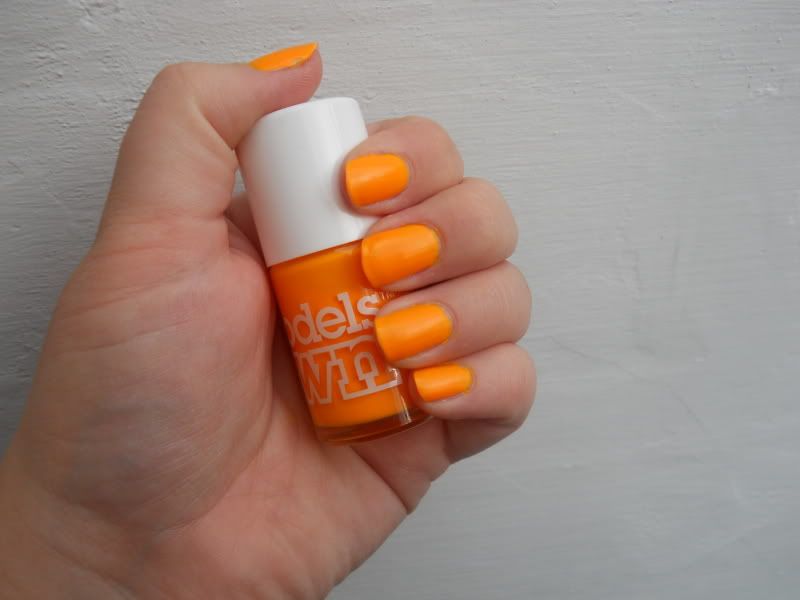 Yes its very bright!!!
I have to admit this really isn't for me I don't go for bright colours like this, I'm more drawn to pinks, neutrals and dark colours - I'm very much a boring lass!
However, I can imagine on someone who tans much better than me this would be fantastic! Unfortunately it just made me feel very self conscious about my hands. I didn't keep it on long enough to chip but I imagine as with all Models Own Polishes it lasts very well!