This is the final post on Cloud Nine. I really hope I haven't bored you all, and that you've found it interesting to see how to recreate the gorgeous Cloud Nine looks.
At the end of our visit to the photo shoot Guillaume showed me and Emily how to recreate the looks on each other.
Firstly I did "Beachy Waves" on Emily, obviously they are nowhere near as good as Guillaume's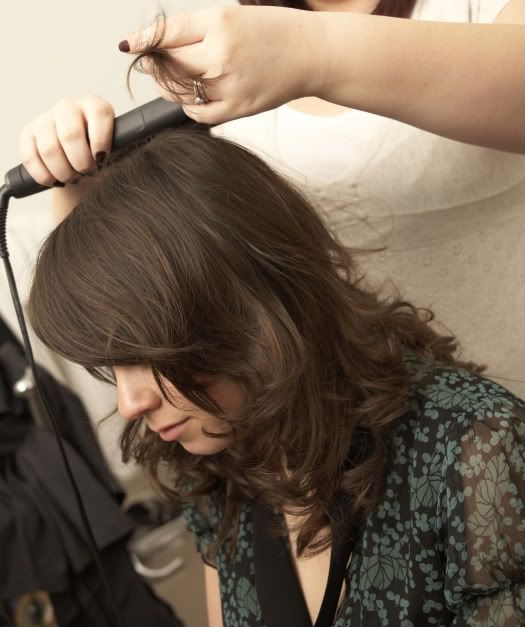 I was quite proud of how it turned out, I curl my own hair a lot with the straighteners but Guillaume showed me a new way to do it to create a more relaxed look and its fab! And really easy.
Then he showed Emily how to kind of do "Kinky Straight" on my hair, obviously mine is a lot shorter than the model's and my hair had already been straightened in the morning.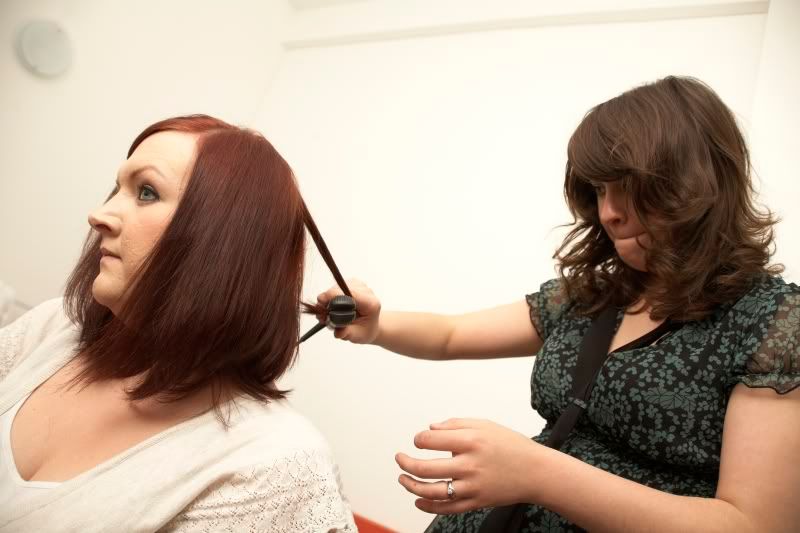 It was so interesting to see behind the scenes of a photo shoot and the looks Cloud Nine came up with are gorgeous! Guillaume was really lovely too and had a chat with us both about his work and was happy to show us how to do things.
Now onto my review of the straighteners...
The packaging is very sleek and gives a good first impression, the box is nice and sturdy so won't get ruined. Alice has actually been using mine as a step!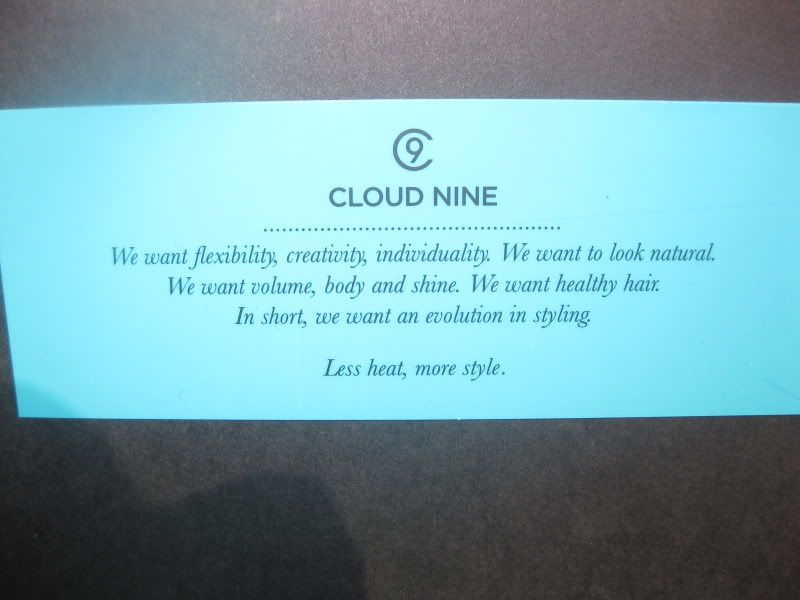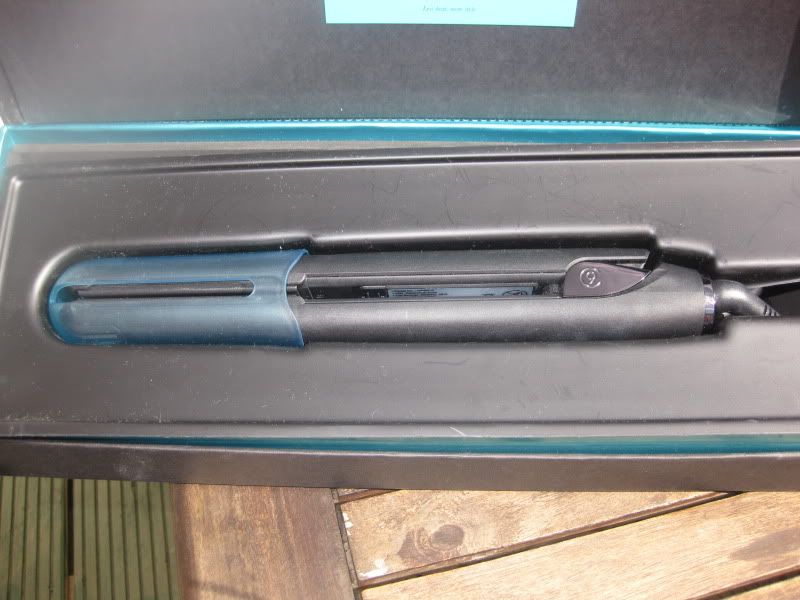 A lot of people have said how handy the heatproof cap is for the straighteners, which it it but I never use it as I leave my straighteners on the side and it doesn't bother me that they're open. Very handy if you like to put them away, or for travelling!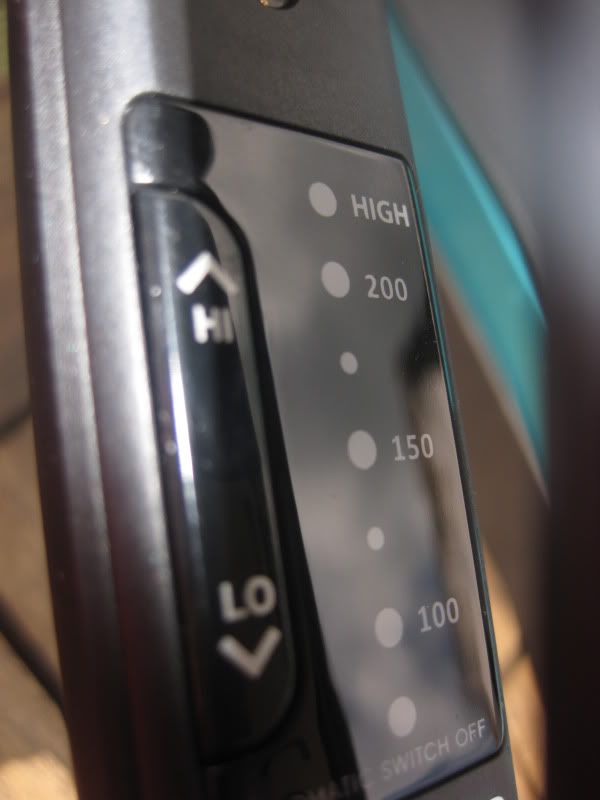 The irons have low, medium and high heat options, six in total going from 100 degrees upto 200. I really like this feature, I have been using them for 4 weeks now and I can tell my hair is a lot healthier than it was when I was using GHD's - obviously because I'm not using so much heat. My hair looks shinier after using them, whereas before, the straighteners never really gave my hair any shine. And it feels a lot smoother, the irons glide through my hair. I started to notice before that my GHD's kept snagging little bits of my hair as I was straightening my hair. Some people obviously like a lot of heat, but that's not really good for your hair. With these irons you have the option to use less heat maybe during the week for work and then heat them right upto 200 degrees on weekends when you're going out.
I find curling my hair with them so much easier than with the GHD's, again the hair just glides through them effortlessly. The irons look nice, and they do look like GHD's but so do a lot of straighteners I don't think many straighteners look much different. A few people who have done reviews previously have said they have caught their hand in the joint at the bottom of the straighteners just under where it says Cloud Nine..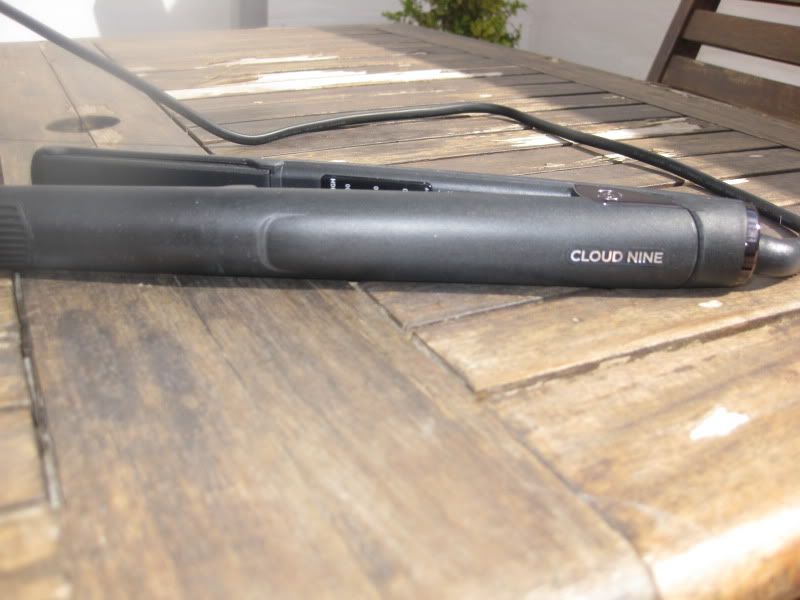 Personally, I haven't had that problem but my GHD's have the same joint so maybe I'm just used to it. They beep when you turn them on and the numbers flash up the line until they get to your chosen heat. The straighteners also have a Hibernation Mode, if you don't pick up your irons for 10 minutes they will turn themselves off and will only re-heat when you switch them back on. Which is another good feature, my GHD's do have it but they even turn themselves off when I'm actually styling my hair.
Here is my hair before straightening..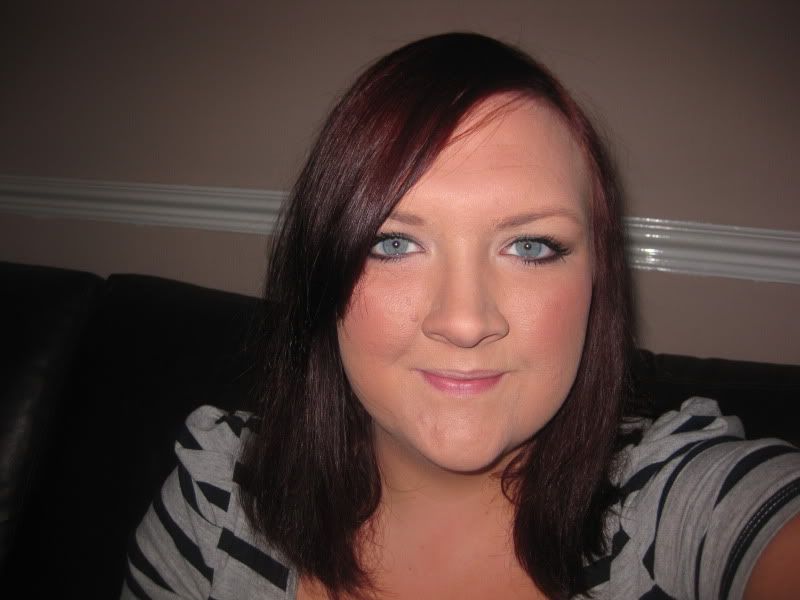 And here it is after..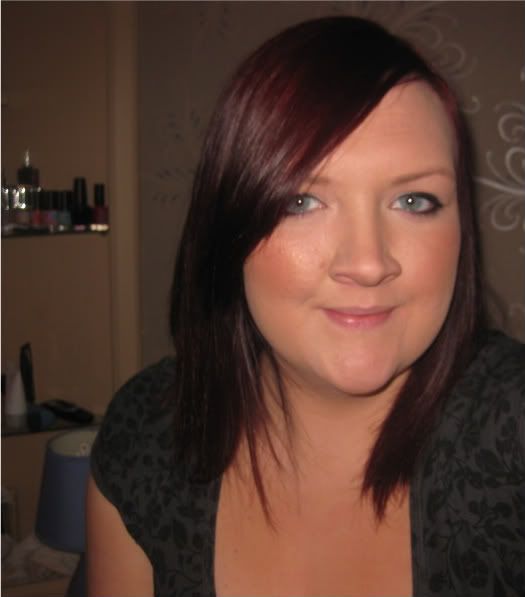 Yes, they're on seperate days, I forgot to day a before picture the day I did my after picture!
My hair feels fuller and doesn't feel so flat and shapeless. I honestly can't find a fault with these irons, I know some people will be thinking "Course you can't you got them for free" but this is my honest opinion and I have stopped using my GHD's now because I prefer the Cloud Nine iron. I know I have compared these to GHD's a lot in my post but that's because that was my previous styler, and obviously they are one of the more obvious choices when choosing new hair straighteners. If someone was to say they were considering buying a pair, I would tell them to look for a salon with Cloud Nines and go and try them and then decide because if I was in their position I would pick Cloud Nine.
You can buy the irons from selected salons around the UK, check for
for salon locations, you can also purchase the irons from the website. They also sell a wide plate styler which is the same price as the standard one. As you will have seen in my first post on Cloud Nine, you can buy a Micro Iron which is about the same size as a stapler, and is great for short hair and for men!
Thank you Cloud Nine for letting me have a little insight into how your looks are put together, and for letting me attend the photo shoot and see it all happen!
Disclaimer: I am neither affiliated with Cloud Nine or paid for my reviews. My reviews are honest and are based on my own experience.