You all know I had a spray tan done by Xen Tan a few weeks ago and that it did end up streaky. It also didn't last very long but I was really impressed by the colour.
So the girls from Xen Tan sent me some stuff to try at home and when I eventually received them (Royal Mail are shocking, I actually ended up with 2 parcels because it took almost a week for the first to arrive) and used them I was really impressed so I thought I'd share my thoughts with you.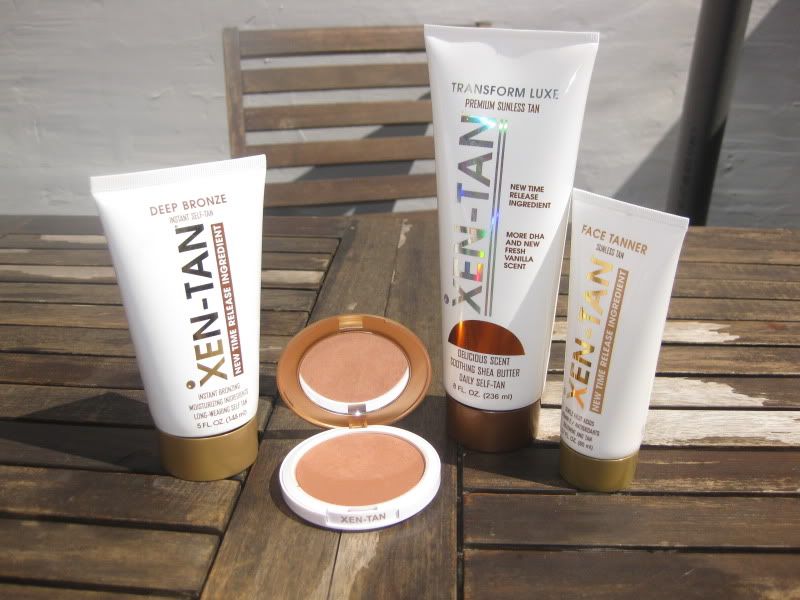 I was sent Deep Bronze instant self tan, Perfect Bronze bronzer, Transform Luxe daily tanner and Face Tanner.
Firstly, the Deep Bronze and Face Tanner. I have nothing bad to say about either of them, Deep Bronze comes out a browny green colour and smells quite nice. I applied it with my hands rather than the mitt they sent and I had no streaks. The Face Tanner is just white and smells really lovely. They both include the new Time Release Ingredient which makes your tan last longer. I ended up doing 2 applications on separate nights to get a deeper colour and it lasted for a week which I thought was really good. I did wake up in the morning with the usual biscuit false tan smell but when I went to bed it didn't smell as bad as other tanners I have used. I got lots of compliments on my tan last week and was told it was really natural looking which I agree with. I love the colour of it.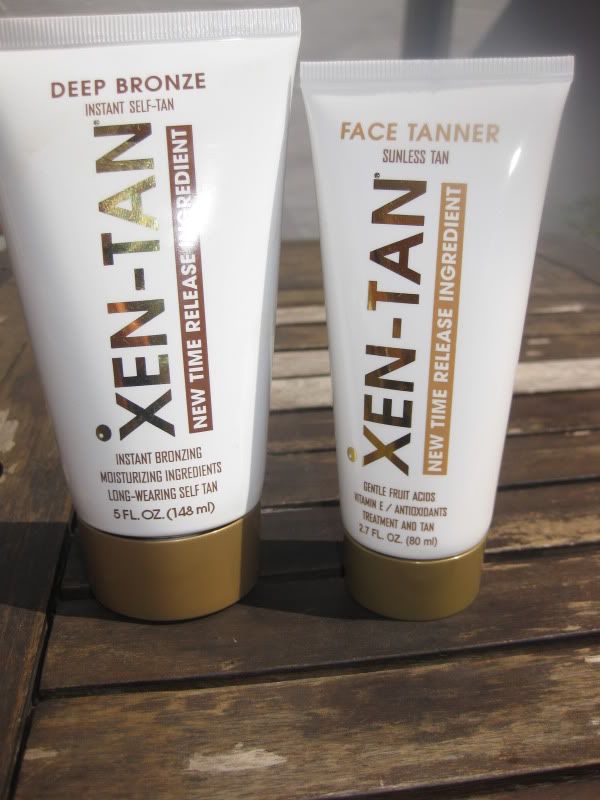 This week I only did one application of the tan and today I have topped up with the Transform Luxe to make it a bit darker and so it lasts me over the bank holiday weekend. This is the same colour as the Face Tanner but it has that marzipan smell like Deep Bronze. I've had it on for about 5 hours now and its come out a really gorgeous colour. I do have that biscuit smell but I'll be showering tonight anyway.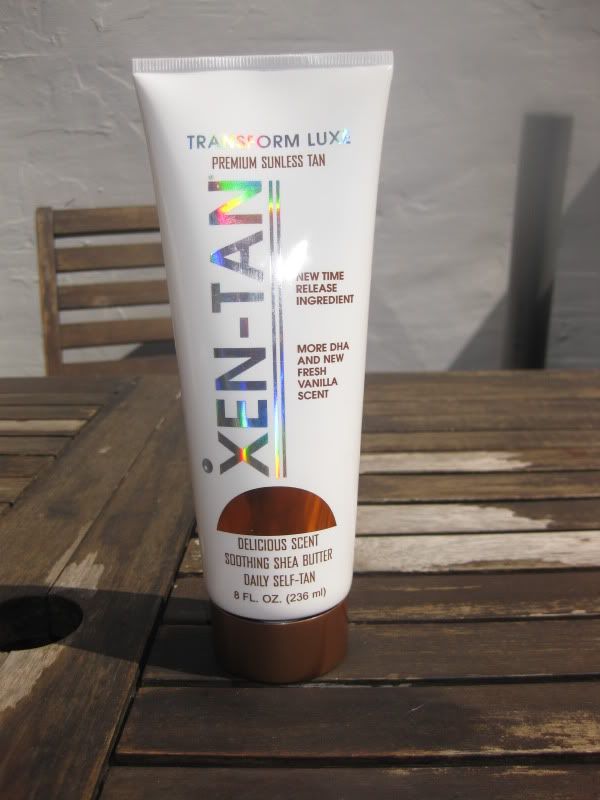 And lastly the bronzer
I really like the bronzer, usually I use one from a make up brand like Rimmel or Max Factor. The only other time I have used a bronzer from a tanning range is the St Tropez bronzer which seemed to be really strong and quite orange, plus it smelt like old style make up - you know like the kind your nan has? So I wasn't keen on it.
The packaging is cute, its round with a gold flip up lid with a mirror inside, you can see glitter in the pan but once its on the face it looks quite matte. If you use it with a slight hand you can get a gorgeous natural look with it.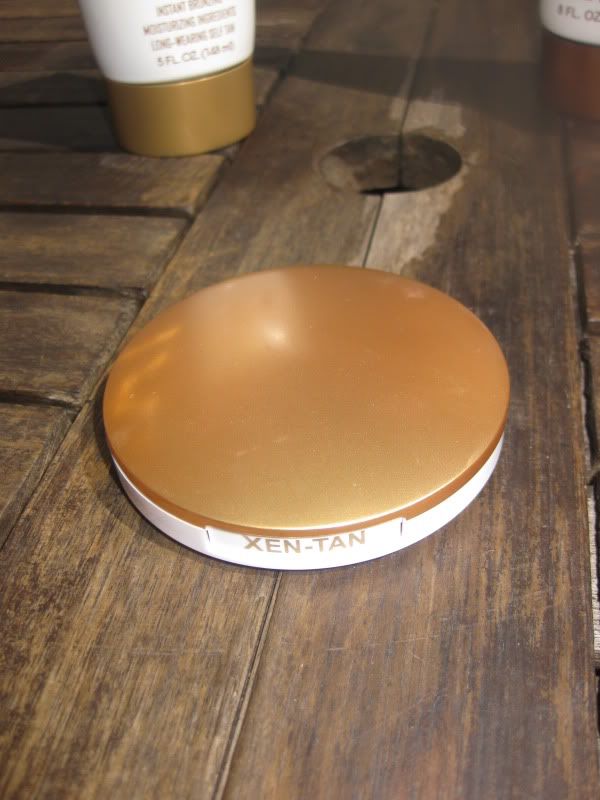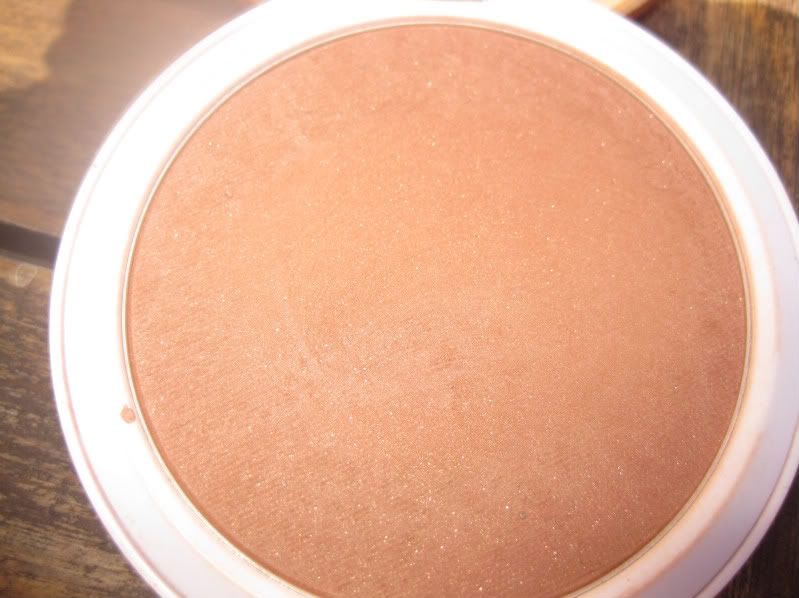 I'm really impressed with Xen Tan products and have recommended them to my friends (who have bought them and have also been really impressed!)
Disclaimer: These products were sent to me for review purposes, I am neither paid for my reviews or affiliated with Xen Tan. My reviews are honest based on my own experience.