The second look Cloud Nine came up with was Beachy Waves..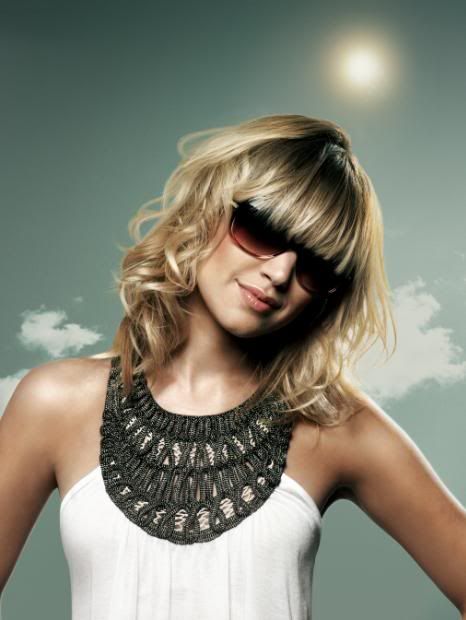 This is a gorgeous, stylish summer look that anybody with mid length hair can recreate! It looks effortless and is really easy to do yourself.
Set the iron to 100, starting at the nape of the neck take one inch sections and wrap once around the iron, slowly glide down the length of the hair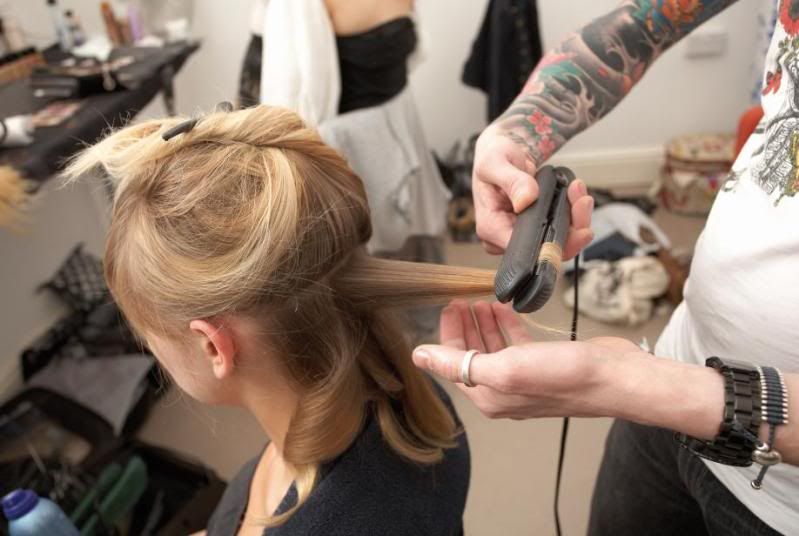 As you get closer to the top of the scalp, do the same thing but start a few inches down the length of the hair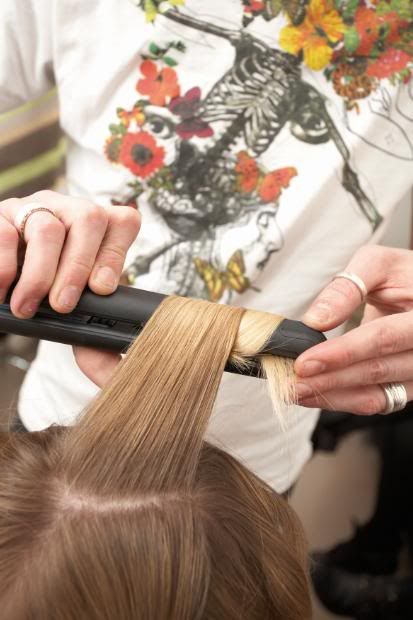 Separate the curls with serum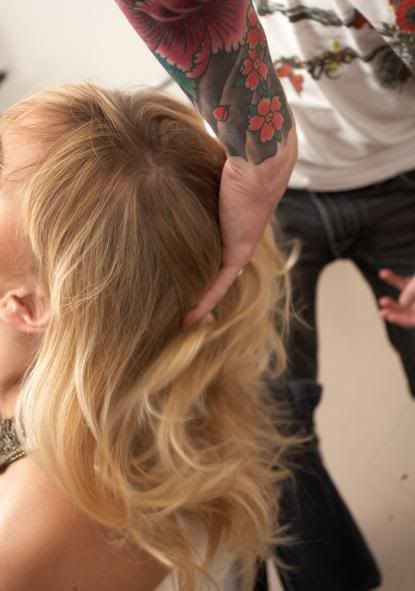 Its such a gorgeous style and the photo's of it are beautiful (it helps that the model is gorgeous too obviously!)
This third style is Kinky Straight. I don't have step by step photo's but I do have instructions for you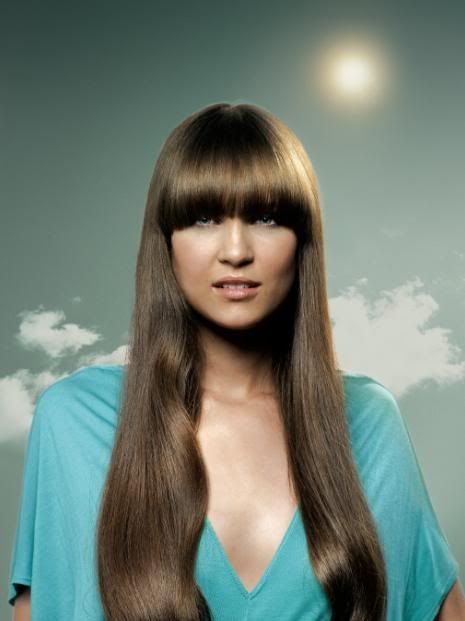 Step 1 - Whilst blow drying the hair, use a big round brush to add extra volume to the roots.
Step 2 - Starting at the nape of the neck, take one inch deep sections and insert the irons at the roots. Give them a slight rotation and glide along the length of the hair. Make sure you turn the ends under.
Step 3 - When working closer to the scalp, start a few inches away to create a lift.
Step 4 - Flip your head upside down and use a soft brush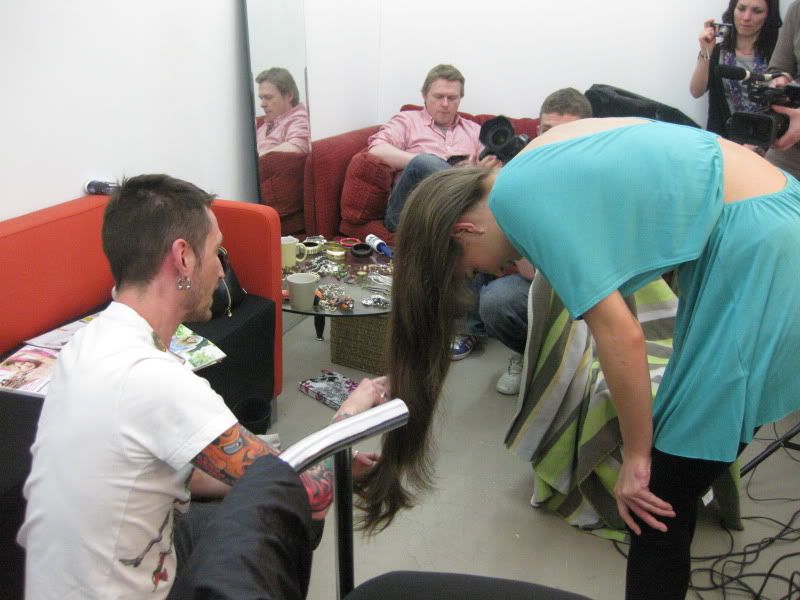 Step 5 - Tip the head back and style into place.
It looks simple and pretty and again is really easy for you to recreate. All the videos of how to recreate the looks will be on the Cloud Nine website.
My next post will be me and Emily having a go ourselves and my review on the irons!
All photo's are property of Propaganda.