I finally got it! I made Col take me all the way upto the Trafford Centre yesterday morning and they had none, so I phoned the one up at Manchester Fort and they had loads.
So here it is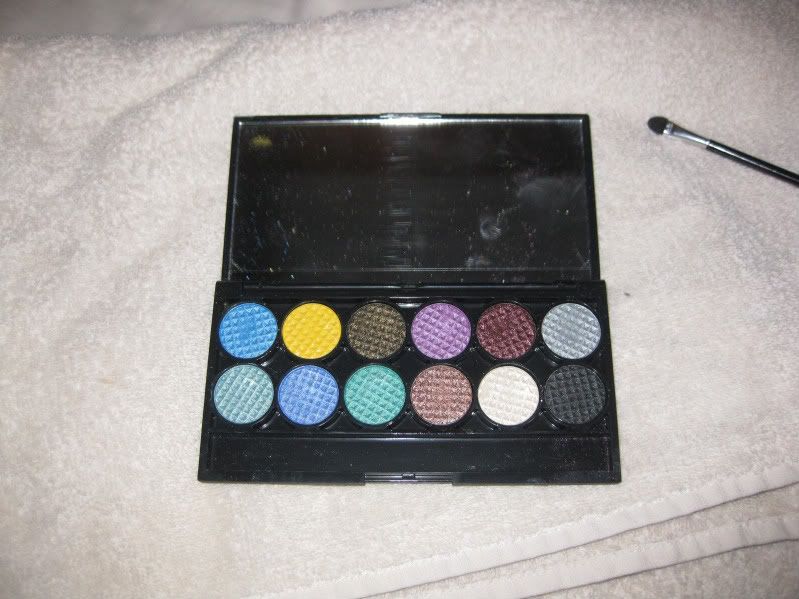 The colours are gorgeous and are inspired by looks seen in the Autumn/Winter looks by Vivienne Westwood, Ossie Clark and Issa. The purples are stunning and will make some gorgeous winter looks. I like the coolness of the blues and silver, and the pearlescent white colour makes a gorgeous base and highlighter.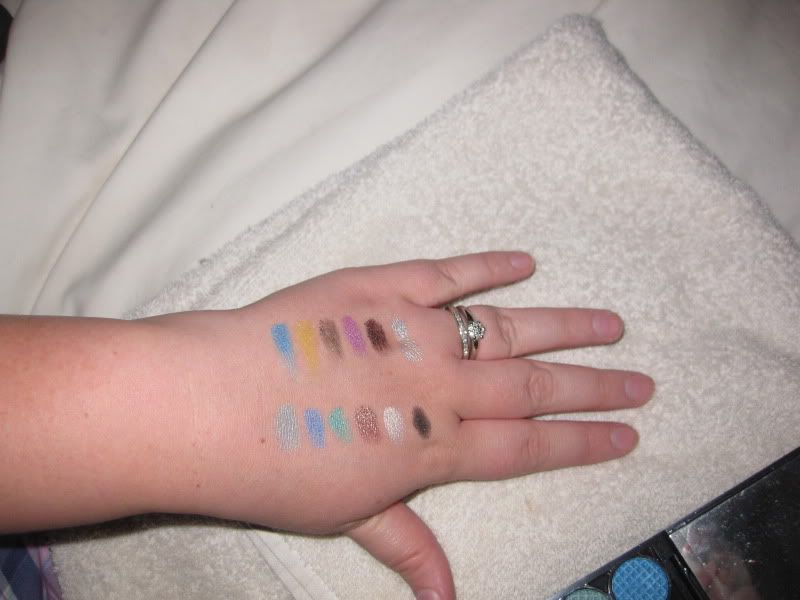 The yellow doesn't really grab me and isn't as pigmented as the others I had to swipe it a few times for it to show on my hand. And as usual there is the charcoal.

So I created a few looks with it last night , as usual with some of the colours there was fall out. I found the plum/deep purple colour the worst for that so its probably worth doing your eyes before your base with this. But its a small price to pay for what is a great product at such a low price! You'll have to forgive me for only giving you eye pictures, my skin was still bad last night but thankfully today it has calmed down.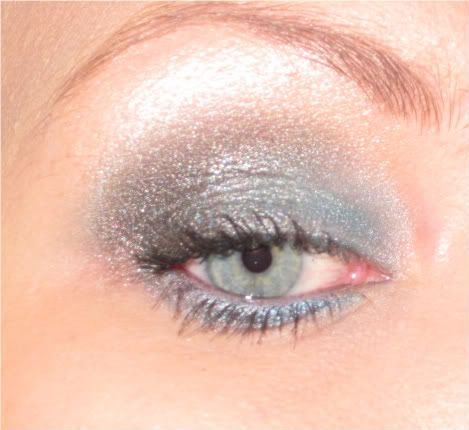 This look was created with the Blue on the top row and the charcoal colour with the white as a base and highlight, I really loved this look and can see it working to brighten up a nice autumn outfit.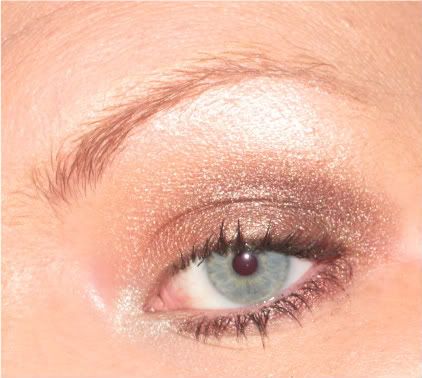 This one looks very brown but I actually used the Plum colour on the top row with the mauve on the bottom row, and again the white as a base and highlight.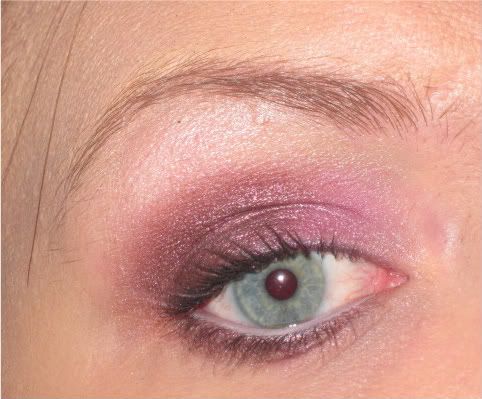 This was created with the lilac and plum on the top row. I don't think this colours suit me and made me look like I had a black eye but I think they would look gorgeous on someone with more olive skin and green eyes.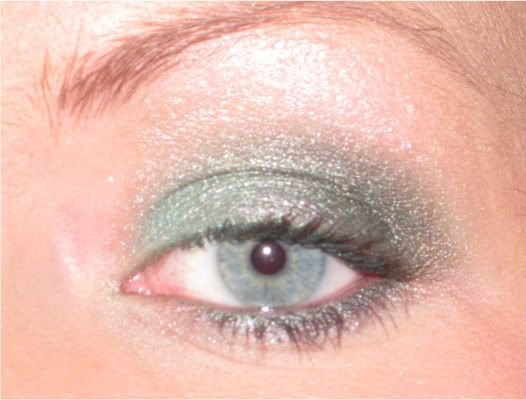 This was created with the green which is 3rd from the left on the bottom and the very goldy green on the top row, I have no idea what you could describe it as but it is lovely. So I hope that you're happy that I experimented with more colour and these are looks that I would definately use again. Sleek have done it again and created a gorgeous pallette that will have me reaching for that rather than my MAC shadows.
My camera shows everything up and now I'm off to do my eyebrows!
x