Well I can't get my hair done Cheryl's colour until the middle of next month I think so last night I just did something to tide me over until then. I used the Loreal Creme Casting Gloss in Mahogany
http://www.loreal-paris.co.uk/hair-colour/all-over-color/casting-creme-gloss/550-mahogany.aspx
So this is what it looked like yesterday afternoon, in dire need of a colour because its not been done since the beginning of june.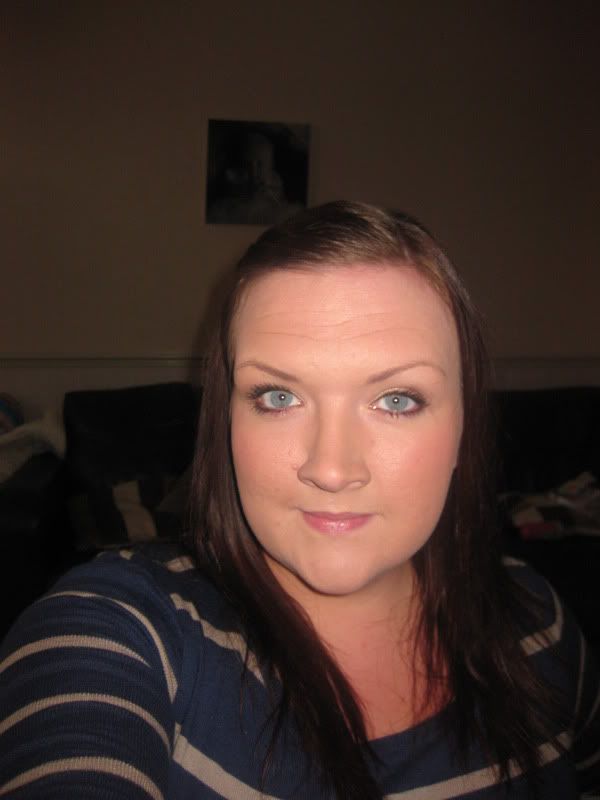 And this is it today! (I really need to learn how to take better pictures of myself)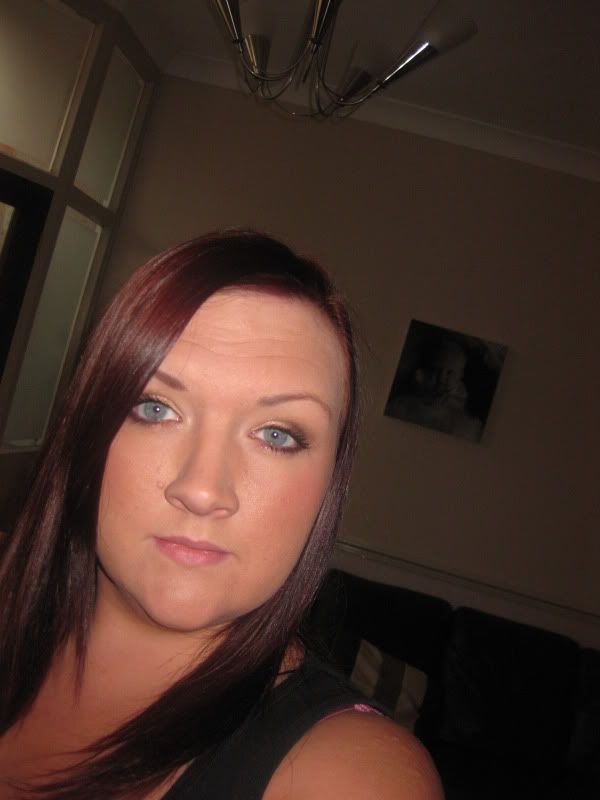 I think it has warmed me up a bit, but that could just be because the first few days after I dye my hair I have to wear more make up to get used to it. Anyway I really love it, and definately reccomend the hair dye as my hair is so soft today and very glossy!
I just need a cut now, but I was wondering if I should get a proper fringe? My side fringe annoys me so much that most of the time I clip it back. I have had a fringe before...but I was at school and I used to curl it under (cringe) I will try and dig that picture out for you all. Anyway fringe or no fringe?