Another nail related post (there's another to come!) When I saw these new pastel polishes in Boots recently I had to have them! I am used to wearing mostly dark shades and now its spring I wanted a change.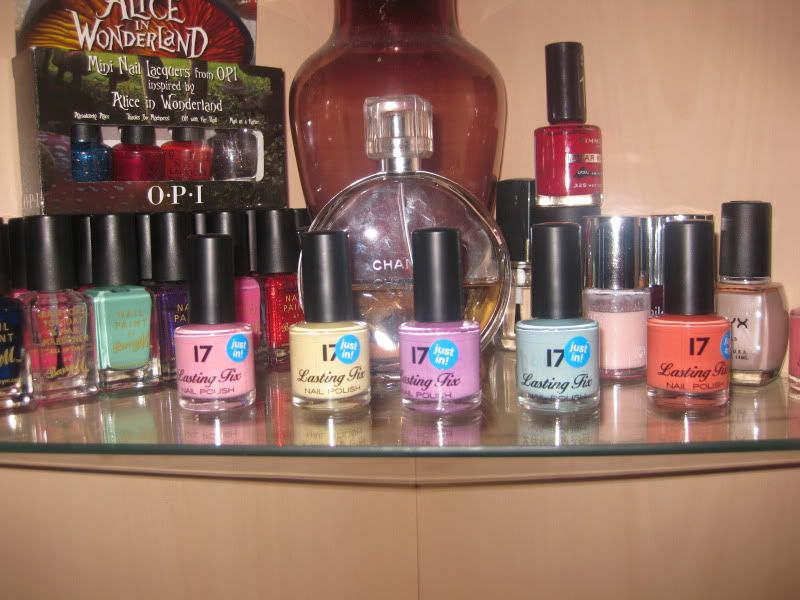 L-R Fairy Cake, Sherbet Lemon, Parma Violet, Mint Choc Chip, Orange Soda
I bought them when they were on 3 for 2 (I got another 17 polish not part of the collection)
My thoughts? I love the colours, the staying power is rubbish! They chipped on me within hours (thats without a top coat but I rarely use one), the consistency is good on all but the pink one, its terrible after 2 coats and 3 coats just makes it look tacky and not very nice. Mint choc chip isn't mint but its a nice blue colour, and Orange Soda really isn't a pastel. The lilac one is my favourite but I had 3 chips within 2 hours of it drying.