Hiya!
I have been MIA for 2 weeks because my laptop charger died and I had drama with a seller on Ebay, but I have one now and it feels good to be back!
I have decided to start doing monthly favourites because sometimes I want to write about how much I like something but I don't feel it warrants a post on its own.
So here's this months...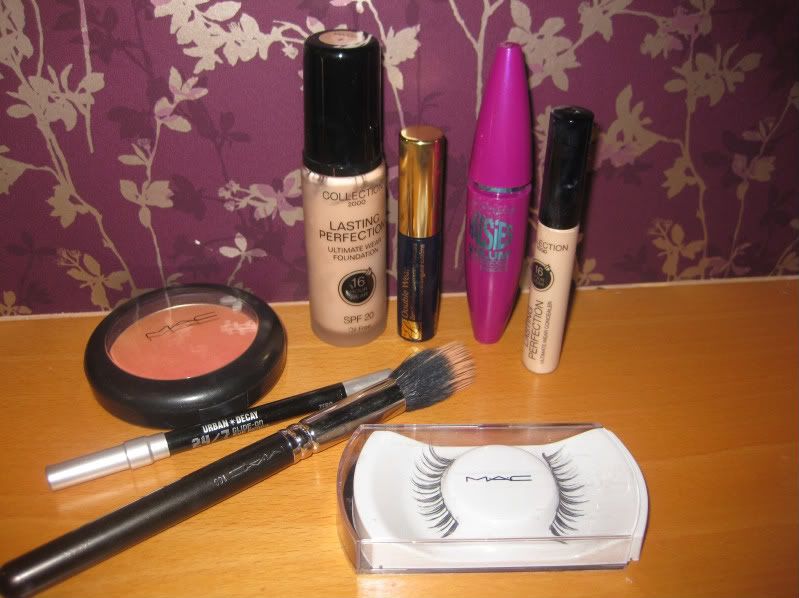 1. MAC Ripe Peach blusher. I'm so glad I bought this blush I absolutley love it!!
2. Urban Decay 24/7 pencil. Seriously obsessed with this eyeliner.
3. MAC 188 (? or is it 187, its the smaller one but the number has worn off)
4. MAC number 7 lashes. These are really gorgeous natural false lashes.
5. Collection 2000 Lasting Perfection foundation. The coverage of this foundation is fantastic and I really like it. Its easy to blend and at the moment its less than £4 in Superdrug!
6. Estee Lauder Double Wear mascara. I got this as a GWP and its amazing, probably one of the best mascara's I have ever used.
7. Maybelline Falsies - See my Review
http://all-that-glitters-and-sparkles.blogspot.com/2010/03/maybelline-falsies.html
8. Collection 2000 Lasting Perfection concealer.
x