I don't think I ever buy enough in one shopping trip to post single "hauls".
So here is what I have bought recently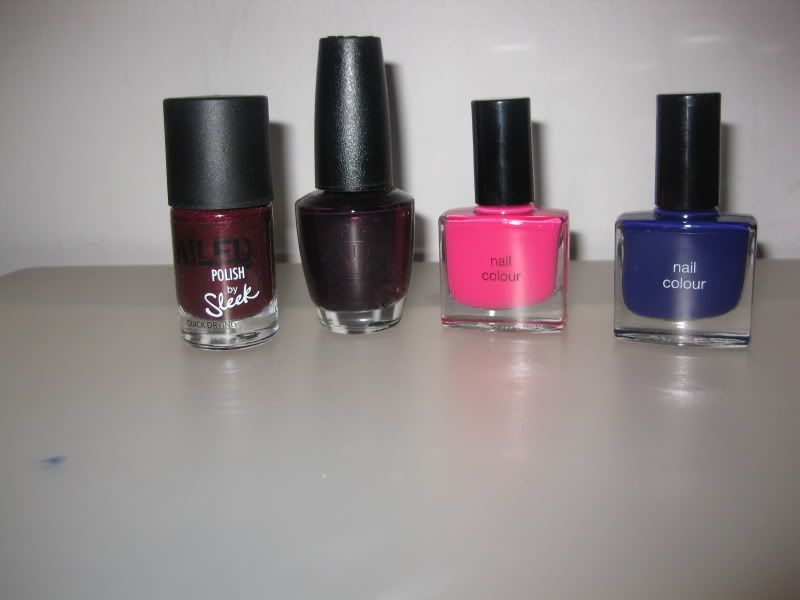 Sleek nail polish in Royalty, a really gorgeous rich colour I wish I'd had this at christmas! OPI Black Cherry Chutney, gorgeous colour but it looks black when its not in the sunlight. Two M&S polishes I'm not sure the names of the colours but the one that looks blue is more purple than blue.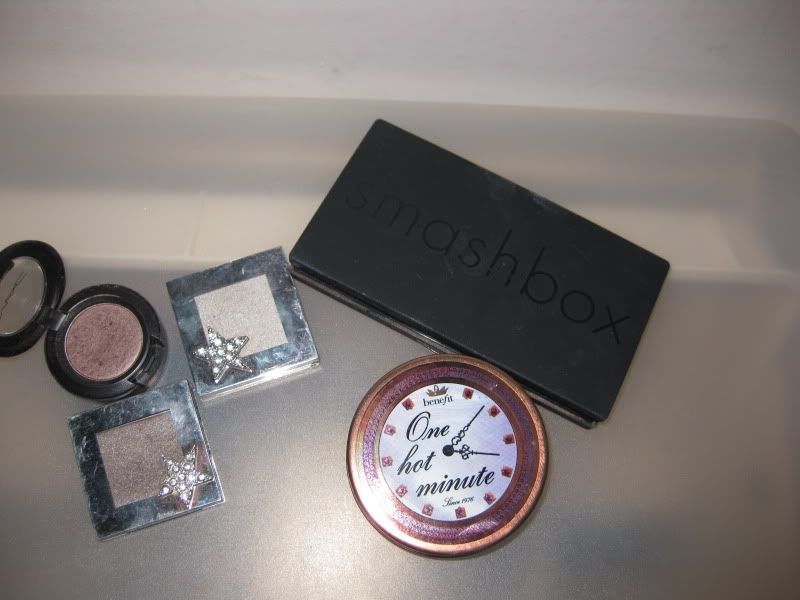 MAC Satin Taupe, 2 Sue Moxley shadows - really love shadows and the pigmentation is great. Benefit One Hot Minute, love this bronzer it perks my skin up more than a usual bronzer which usually makes me look orange. And the Smashbox palette was a freebie RAOK as you can see it has been used a lot but I love the colours in it and as I've never used Smashbox shadows before it's good to get to try them, again the pigmentation is fab in these!