The last nail post for a while!
I have a bit of a thing for these, I change my nail varnish quite often unless its a colour I love and its wearing well I will change it every 2-3 days. Some of these are very hit and miss with their consistency.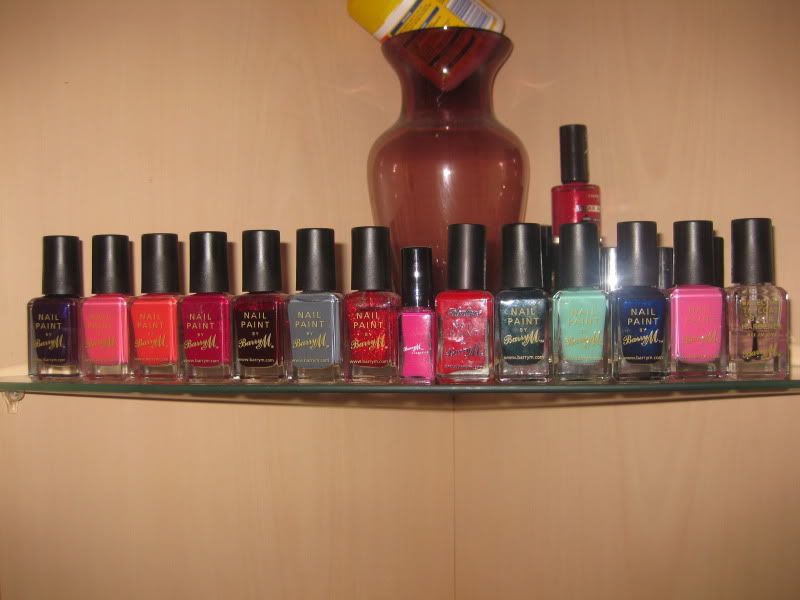 Some of them dry really soft and can take hours to dry which is a nightmare. Pink Flamingo, I have found, is the worst for this! I did have Baby Pink before my husband decided to drop it on the floor and smash it, and that was the same.
These 5 are my favourite and the ones I use the most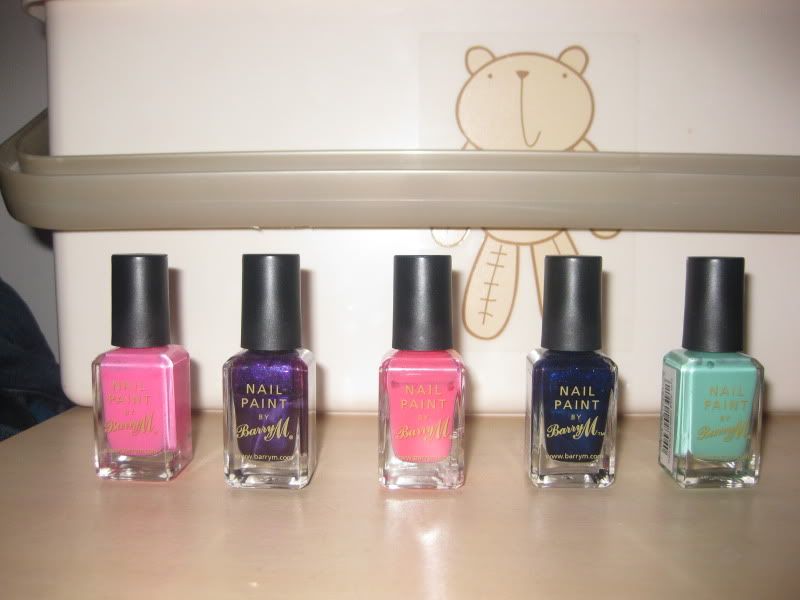 L-R Bright Pink, Vivid Purple, Pink Flamingo, Navy Blue, Mint Green.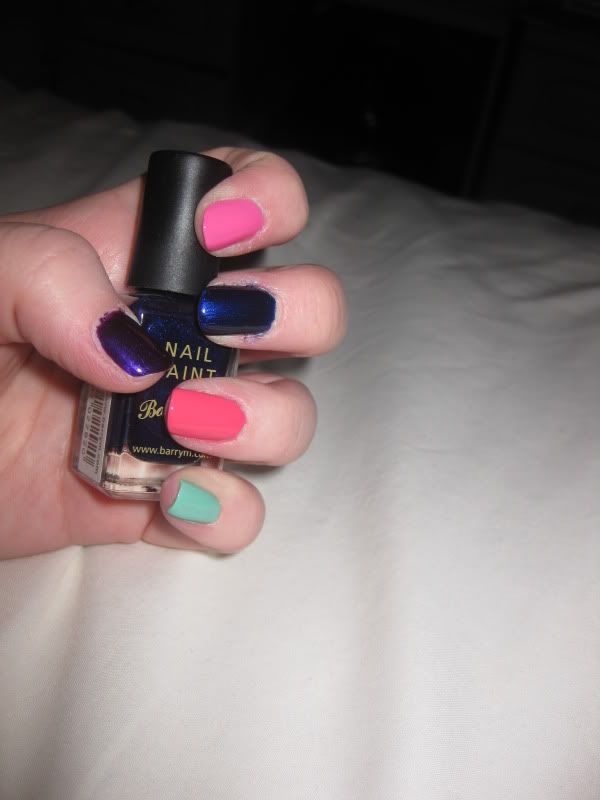 Me being me, I didn't think to paint them in the same order! So you have Vivid Purple on the thumb, Bright Pink on the index finger, Navy Blue on middle finger, then Pink Flamingo and Mint Green.
I love them all, if I had to pick an absolutle favourite it would be Navy Blue, it looks great with everything and under the lights it looks amazing everybody is always asking me where I got it.