I'm sure everyone has had enough of the reviews of this foundation by now but I thought I would post mine anyway.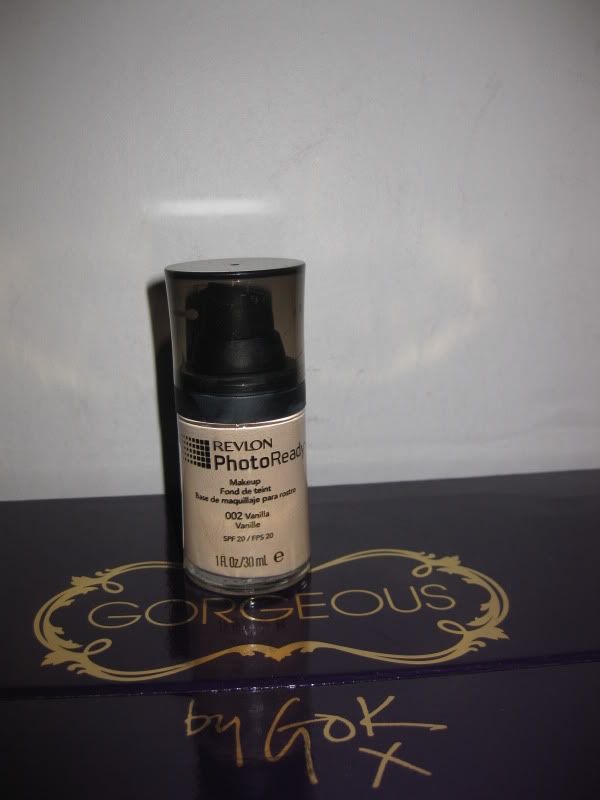 Being a big fan of Revlon Colorstay I was looking forward to release of this but managed to wait until Boots had it on offer for £9.99 (only after I bought it did they give me a £2 off Revlon voucher, I should've bought that hair dye seperately) I knew it had sparkles but I didn't let that put me off.
I bought shade 002 Vanilla which is the lightest they had on the shelf at Boots but the fact it says 002 leads me to think there is an 001 which is more pale.
This bottle has a pump (again hurrah! Revlon please put this pump on Colorstay) which makes it easy to distribute onto whatever you put your foundation on before you apply it, mine being my hand. The first thing I noticed was how hard it was to blend, I have tried a normal foundation brush and the MAC 188 and the 188 is slightly better but I would say you're best off using a combination of that and your fingers.
The coverage is nowhere near as heavy as Colorstay even though it says on the bottle it is complete coverage.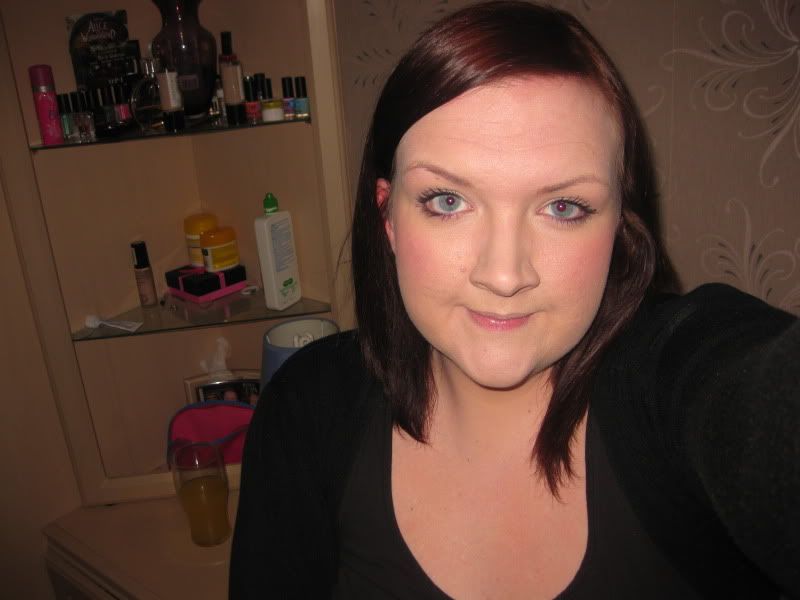 As you can see from this picture it still shows up a lot of my actual skin, which for some people is good but not for me. I might be tempted to use this in the summer when I need a lighter foundation, but then I have the problems of the sparkles which I have not noticed so far but I live in Manchester - we live under a raincloud most of the year.
If you want a lightweight foundation try it but don't fall for its "complete coverage" selling point. I don't even think photographs make it look better like they advertise.
Sorry for the huge pictures on my last 2 posts, Blogger is playing up.
x