I was sent these products by Sam at
http://www.blogger.com/www.makeupadviceforum.co.uk
to try out and create some Alice in Wonderland looks which Tesco said could be created with these products. If you want to see what I did go on the forum and have a look, I won't post it as the picture is awful and so unflattering as I couldn't use bronzer or blush or anything so I just have this big found face!
Anyway I thought I would share my thoughts on the products with you lovely lot!
The first set of products I will review..
Lipstick in Plum, Eyeshadow Pencil in Bronze, Mascara in Black, Nail Polish in Black Cherry and eyeliner in Black.
First the lipstick, on first impressions I don't like the packaging. I know the make up is cheap but I feel black casing would have looked nicer and look a bit more expensive. The lipstick itself is lovely its really moisterising and soft, it applies easily and lasts fairly well. I wouldn't say this colour is Plum though..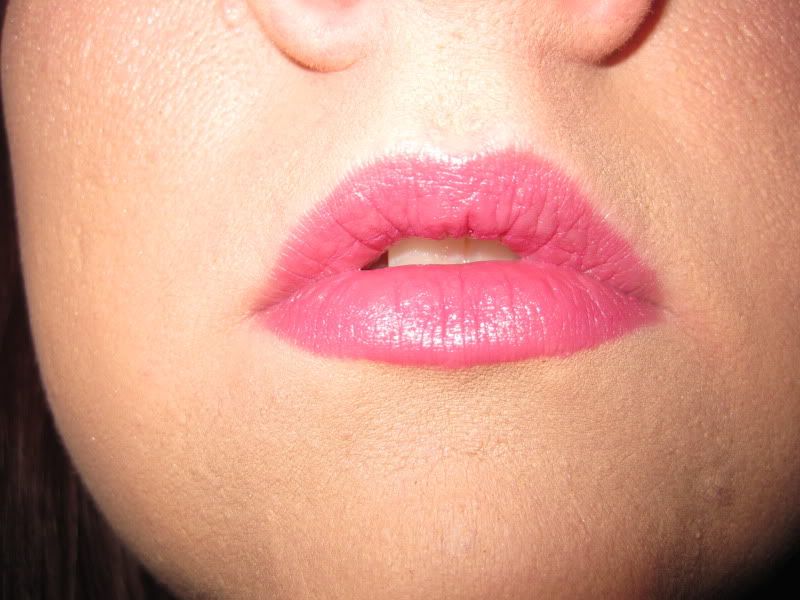 Next, Eyeshadow stick in Bronze. When I got this it really reminded me of a NARS eyeshadow pencil that my sister has the colour is very similar. I applied this on both my eyes straight from the stick, blended it and applied more. Then on one eye I put eyeshadow over it and I left the other one to see which would last the longest.
Before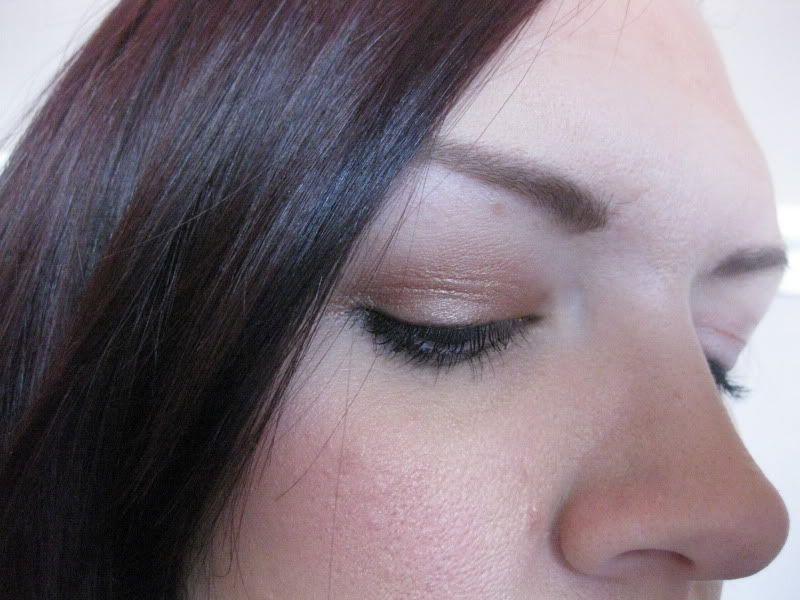 After about 1 hour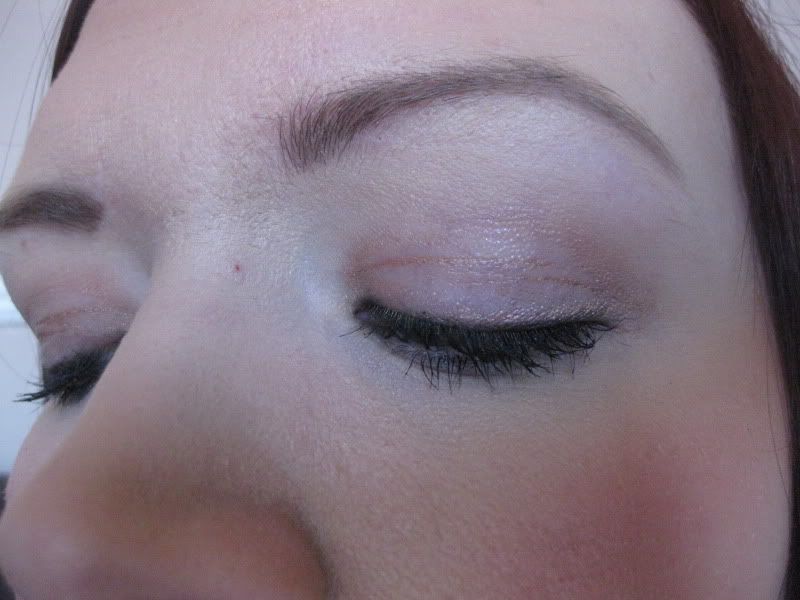 So the eye on your right was the one without shadow and the other had eyeshadow on and you can see they both creased exactly the same. I was really disapointed, I know cream eyeshadows crease but I would expect it to last more than one hour. However I do this would make a nice liner for the bottom lashes.
Mascara and Eyeliner.
I really liked the idea of the eyeliner having a sharpener in the lid, however when I used it (twice) it just snapped the nib of the pencil off. Apart from this the eyeliner is fantastic, it goes on softly but not too softly (not like Urban Decay's 24/7 liners) and it lasted really well. The colour is a really nice intense black and not wishy washy black like some cheaper liners.
The mascara disapointed me, it did lengthen my lashes but it took a few coats and it didn't give me any volume which is what I want from a mascara. Also the colour isn't written on the tube, I was given a brown mascara too so I had to open them to find out which was which. I have the mascara on in the pictures above.
Nail Polish
I really love the colour of this nail polish. It goes on easily and dries very quickly, I did need 3 coats to make sure it was opaque and you couldn't see any nail or patches underneath. It didn't dry to be very shiny though it looked quite matte. I had really bad tip wear after about 6 hours and after 24 hours it was badly chipped. However, this could probably be stopped with a top coat, I didn't use one so I could give it a fair trial.
Please excuse the messy application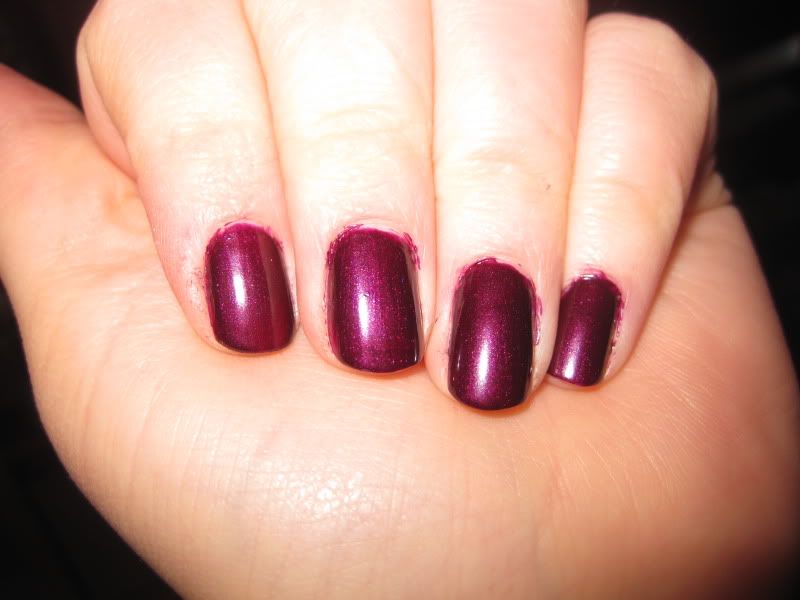 All of these products can be bought from Tesco and cost £1.50 each which is great value. I have another set of products to review which has some really great bits in that I reccomend.