Now I know these are old news, so forgive me.
Sleek have recently (and finally) updated their website so you can actually order their products online, including limited edition palettes. So to celebrate they have been having competitions on Facebook. I won the first one and chose Safari as my price, I also won the last one and I won 2 of the new Kajal eyeliners which I am very excited about receiving. And I bought the Acid pallette out of my own money last week.
So I'll review that one first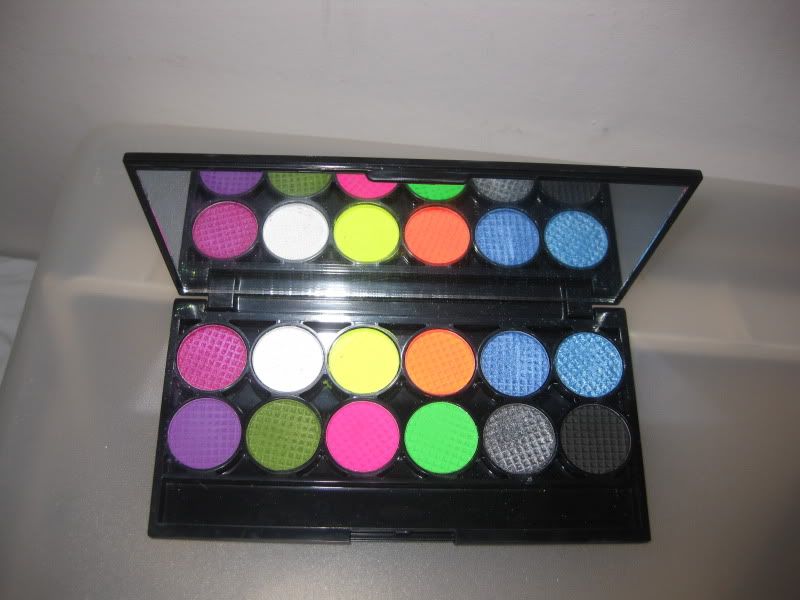 I have wanted this for ages, and I knew I could get them on Ebay from the seller who also has a stall on our local market http://myworld.ebay.co.uk/lindas-cosmetic-corner/ so last week when I was out shopping I nipped in to see if she had one. She sells them for the same price as you can buy them from Superdrug, my local Superdrug doesn't stock Sleek so its much easier to go to her.
I'm a bit worried I made a mistake buying this as I am scared of bright colours! But I am going to see how much I use it during the summer as I think it is more suited to being used then.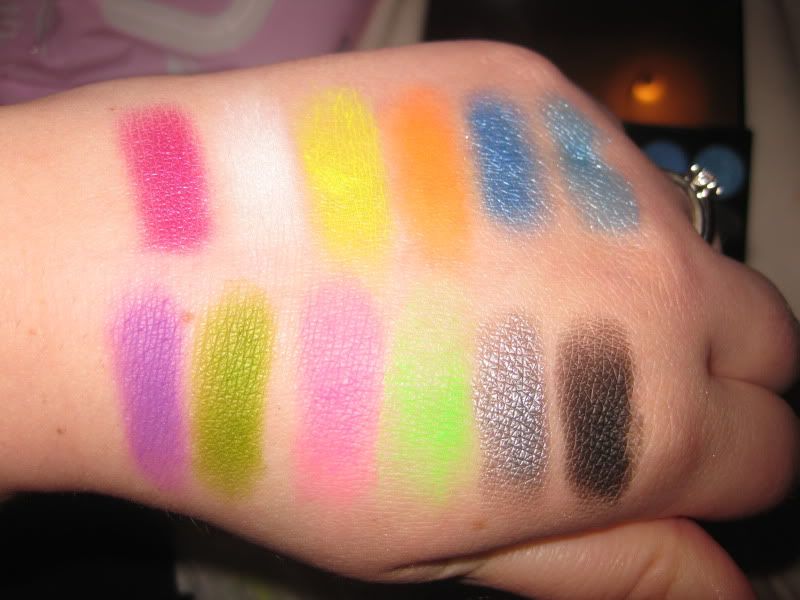 No Flash
There are 4 shimmery colours and the rest are matte. I don't think the "Acid" colours are very pigmented, I put them over Urban Decay Primer Potion to see if it helped
Which does help a lot. I do really love the shimmery blue colours from the pallette they're beautiful. This is a great pallette but its not my favourite.
Now onto Safari.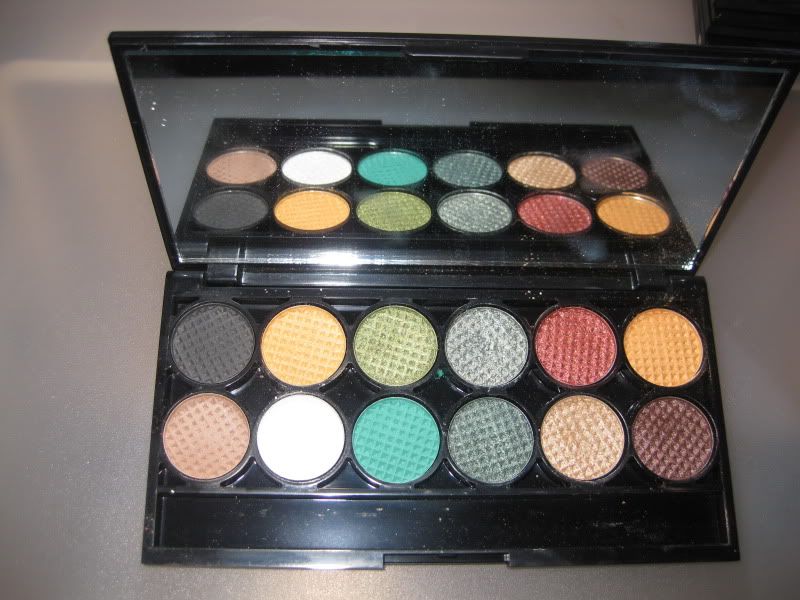 I think its such a beautiful pallette, all the colours are gorgeous and perfect and I really love it :)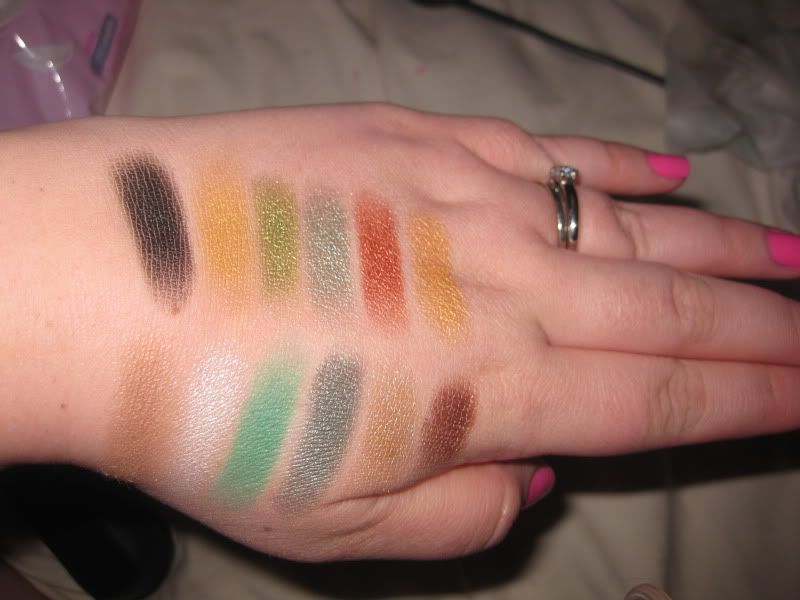 No Flash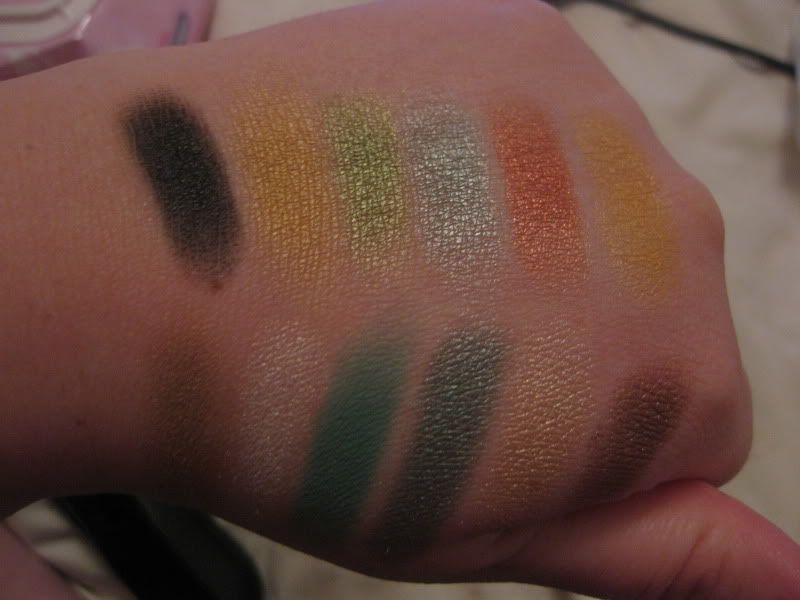 All of the colours are pigmented apart from the matte brown colour are very pigmented. If you don't have this pallette I definately reccomend you buy it.
I love Sleek products, just look over my blog and I think most of my post labels are for Sleek. I think they are good value products that anybody could afford.
Here are the rest of my pallette's
You can see that Storm has taken a bit of a battering as it has been used the most. I use the dark brown colour in it for my eyebrows so I will definately be buying another one of those. I do wish Sleek would release the more popular shadows from these pallette's as single shadows. If I could pick them I would chose
1. The lightest shade in Storm
2. The darker Gold in Storm
3. The bronze/brown in Storm
4. The last purple on the bottom row in Graphite
5. The last shadow on the top row in Graphite
6. The Olive green from Original
7. The Goldy/Black from Original
8. The 4th shadow on the top row in Safari
9. The Brown shadow in Safari
10.The Purple from Original.